Ever since drones came onto the big scenes, lots of people started wondering about their possible industrial applications. And it wasn't long until first drones started replacing proper manpower. Nowadays, we are seeing highly innovative approaches to processes across many industries. These processes are now based around drones and mainly their ability to record footage from the air. Of course, their weightlifting ability is viable too, but i guess we'll have to wait a bit longer for drone delivery systems as there's a plethora of regulative issues at hand.
Today though, we won't be focusing on all the possible industry applications of drones. Instead, we will be focusing on a single one that seems to have adopted the technology much earlier than others. As the title of this post suggest, I am referring to Real Estate Industry!
Real estate industry is flourishing
In 2015 there were several news reports showing off innovative real estate agents using drones to captivate potential clients' imagination. Back then, the technology was a lot pricier than it is today, but it did not stop innovative folk from getting the best of it.
Today, the industry has had a complete overhaul with drones not being a sign of innovativity but competitiveness. We are seeing real estate agents being "forced" to use drones in order to stay competitive on the market. Why? Because everyone who wants to be somebody in the world of real estate is already using drones. Obviously, early adopters exploited drones from the start and earned extra profit with them. But, with the drone usage rapidly expanding across the globe, drones with cameras have become a must-have for serious real estate agents who want to achieve a competitive advantage over their peers. But how?
How are real estate agents using drones to get a competitive advantage?
– Creating the "WOW" factor
The main idea behind the use of drones in real estate industry is to create the WOW factor. Something that will amaze all potential clients and make your listing stand out from all others.
– Different shot perspective
Drones are able to provide their users with shots from a completely new aerial perspective. This allows real estate agents to take astonishing shots of the entire neighborhood as well as the whole property in a series of different angles.
– Displaying paths
With drones you can easily capture routes from nearby schools, parks and grocery stores straight to your property. This way your potential clients will get a better picture of your listing and know what they're dealing with.
– Stabilized indoor scenes
In addition to outdoor scenes, drones can be used for indoor footage too. There's no need to fly indoor – simply take it into your hands and walk through the house. Thanks to gimbals and other integrated anti-vibration solutions, your videos will look as if they were taken by a professional camera crew. That cannot be compared to smartphone footage most people use for their listings.
What are the best drones for getting into real estate business?
If you're looking to become a real estate agent but you don't know which drone to go for, here are the 2 best choices as far as price/performance is concerned. Keep in mind though – both of these drones offer similar video quality but are quite different in terms of general performance and size. X-Star Premium is a bulky drone that doesn't agree to compromise while DJI Mavic Pro brings forth the best of both worlds – portability and performance. Let's check them out and see what they are all about!
Autel Robotics X-Star Premium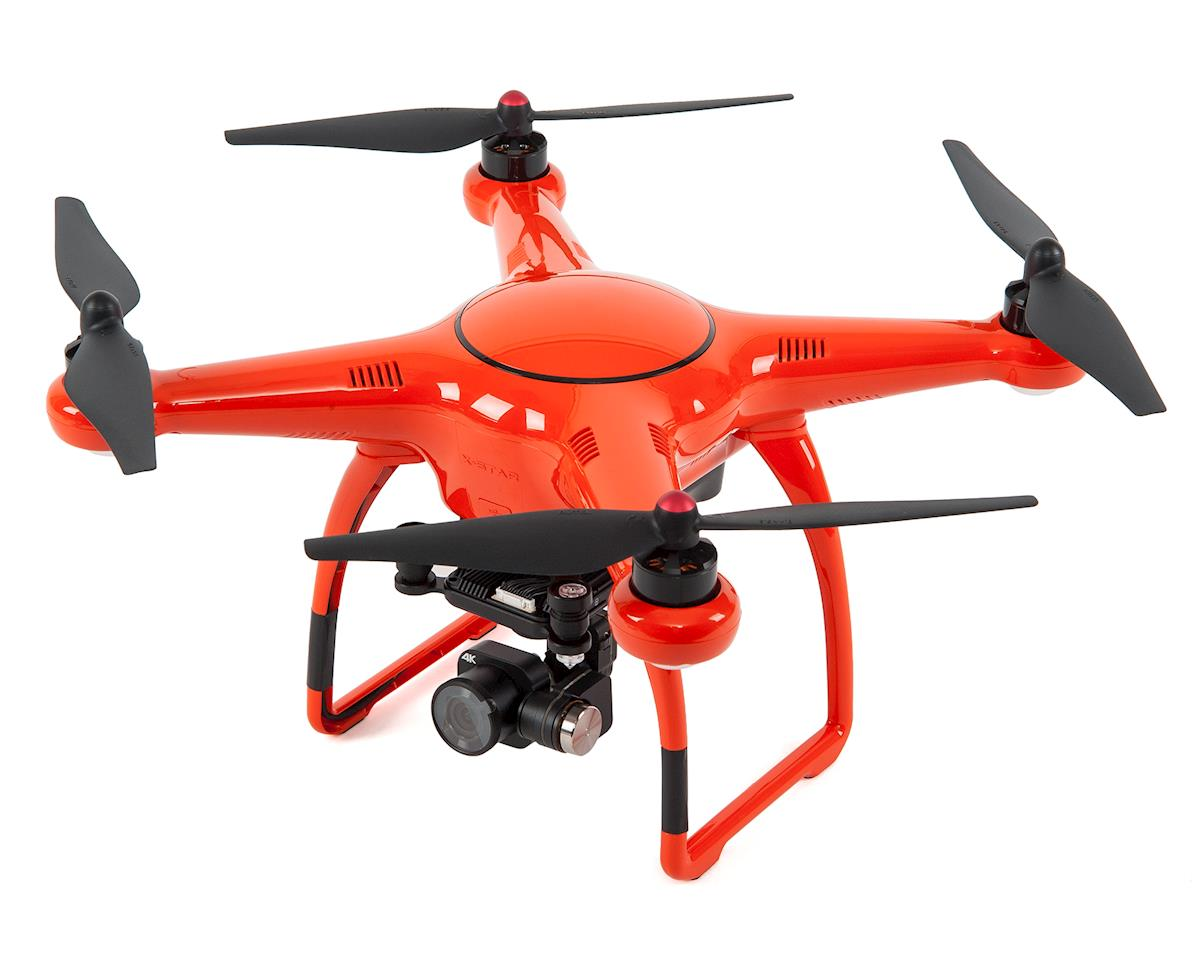 If you're looking for a DJI Phantom killer than Autel Robotics X-Star Premium is your number 1 choice. This gorgeous drone sports a bright orange body, crystal clear 4K camera with 3-axis gimbal and, quite frankly – performs great. We are talking about a long range drone here which can tackle routes of up to 2 kilometers away from its dedicated transmitter. Combine that with roughly 25 minutes of flight time and you will understand why X-Star Premium is one of the best real estate drones out there. Video quality is nothing short of brilliant and can be used for both indoor and outdoor scenes.
Autel Robotics X-Star Premium is very reliable too, with return to home feature, altitude hold and several smart flying features that will allow you to concentrate on getting the perfect shot of your property rather than actually manually controlling the drone. All in all, if you're an up and coming real estate agent on the market for a professional grade, there's no reason to avoid Autel Robotics X-Star Premium!
DJI Mavic Pro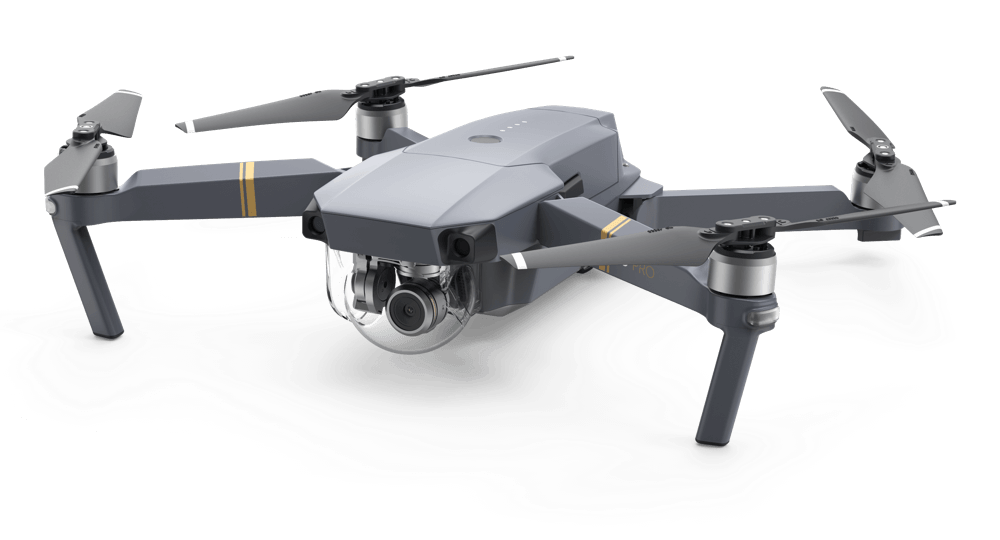 Moving forward to the Mavic, the first notable thing is definitely the size difference. You see, DJI Mavic Pro is a miniature foldable drone that can easily fit into one's backpack and doesn't require additional cases for transport. It still preserves groundbreaking performance with amazing 7 kilometers of range and 27 minutes of airtime. That plus a brilliant 4K camera with 3-axis gimbal is basically what drives this birdie to perfection.
I should not forget about its features either. We are talking about a smart drone here which has all the latest technological feats you'd come to expect from a top flight drone. This includes a wide array of autonomous flight modes as well as gesture controls and obstacle avoidance. So, to conclude – if you want something that's small, easy to carry around and has the performance and camera quality of a full sized drone, then DJI Mavic Pro is a no brainer!
Drones are being used in other industries too
– Filmmaking
You can find lots of videos online that have been created with drone footage. Huge AAA films are also being shot with drones on a large scale which hasn't been a frequent occurrence up until lately.
– Music videos
With cinematic aerial footage and the ability to capture mesmerizing scenes, we are seeing a solid growth of drone-powered music videos. They still aren't as popular as real estate drones but are still ranking pretty high on the list.
– Search and Rescue
Drones can be of great help when it comes to search and rescue missions. Just a couple of months ago, a woman got lost in a huge corn field. What would be a wild goose chase lasting several hours turned out to be a 20 minute job for a DJI Phantom.
– Surveillance
A lot of security and surveillance companies are actively using drones for their businesses. With the rapid advancements in available technology, surveillance drones are now bigger, equipped with night vision and thermal cameras, have more range and can fly for longer periods of time without being charged.
– Agriculture
Yup – innovative agricultural companies are also using drones to their advantage. Equipped with thermal cameras, these sophisticated aerial platforms can detect and identify crop problems. There are also the likes of DJI Agras which can fertilize crops with amazing efficiency and accuracy.
Conclusion
That's it ladies and gentlemen, boys and girls! We've reached the end of this highly informative article (don't you agree?). I would like to thank you all for reading and wish you a pleasant day… and lots of success with your real estate business!
————————
By Vito Dronelli, Content Editor at DronesGlobe