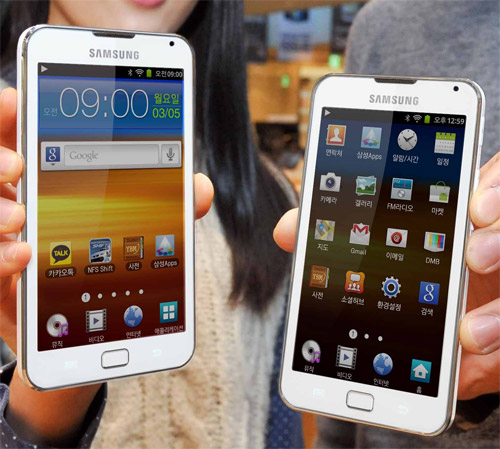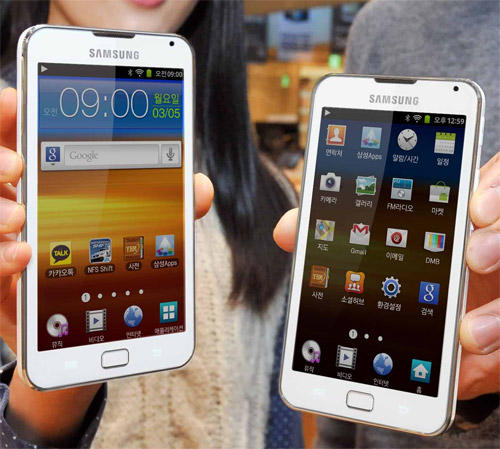 Samsung will be updating its Galaxy players lineup with a new upgraded Galaxy Player 70 Plus, a spec bumped version of the previous generation, commonly known as the Galaxy player. While the South Korean mobile giant doesn't give any further details on availability, the 5-inch Android PMP device is likely to have a 1GHz dual-core processor on board, along with a reasonable 5-megapixel camera, a range of dedicated apps like Kakao Talk messenger and such,  a 2,500mAh rechargeable battery, and a DMB TV tuner for those in Korea. As for the price, the lowest capacity of 16GB is going to be retailed around 399,000 won (about $355), while the 32GB variant will be available for purchase at 469,000 won ($417). Hit the jump below for the full PR.
[Samsung]
Equipped with dual-core 'plus 70 Galaxy players' release
◇ 5.0 inch large screen, 1GHz dual-core processors operating environment provides a comfortable applying
◇ education in the area Wi-Fi, messaging, games, etc. using various functions
Samsung Electronics launched in March last year, 'Galaxy player 70' smart player that improves the performance of the new 'Galaxy Player 70 Plus "will be released on the 5th.
'Galaxy player 70 plus "with a 1GHz dual-core performance, upgrade the AP mount, and you can use two kinds of frequency bands supporting a dual-band Wi-Fi wireless internet access more convenient can.
In addition, students applying 5.0-inch large screen when viewing Internet lectures to clearly see the words on the blackboard, and Megastudy, Gangnam-gu · EBS lectures are also supported a variety of educational services. Gibontapjaedoen 'diohdik dictionary' and Samsung apps available for download at off the 'Smart Edu' there is an advantage.
Wi-Fi in the region 'chaeton', 'kakaohtok', etc. You can enjoy messaging services, including the gyro sensor tapjaedwae racing game you can enjoy more fine-grained operation.
In addition to the large 2500mAh battery, 5.0 megapixel camera, terrestrial DMB, external memory slot and the various support functions, 16GB/32B product's selling price 399,000 won, respectively, is 469,000 won.
Samsung Electronics official said, "enhanced" 70 Plus Galaxy players' emphasis on learning and messaging services to consumers that 10 is expected to gain popularity, "he said.
Meanwhile, Samsung Electronics' Galaxy Player 70 Plus Backpack giveaway to celebrate the launch, product marketing, will conduct a variety of cheheomdan is a popular idol group Infinite Spiral TV commercials as a model will be unveiled later this month.