If you truly want to delve into the gaming experience and make the most of your Xbox gaming, you need the right pieces, right? Of course. So, if you are looking for the right accessories to enjoy your gaming, these are some of the best Xbox accessories to consider investing in today.
Elite Controller
If you have the money, you might as well splurge on this wireless controller. Swappable analogue sticks, paddle buttons on the back, face buttons on the front, and side toggles, truly allow you to make the most out of any fighter or shooter game. No matter what you are playing, this controller provides the right length, button, and analogue stick, so you are never out of place with the gaming control.
Thrustmaster TMX
If you plan to play racing or driving games, this is it. With truly distinguished pedals, you'll feel like you are in the Indy 500. Heavy duty, adjustable incline panels, progressive resistance for even the tightest turns, makes this the ideal pedal and wheel system for your favourite, high throttle, fast paced games. With progressive resistance, you also must press down harder to really pick up the pace, so it makes it feel even more so like you are in a race car, digging in at your competition's heels.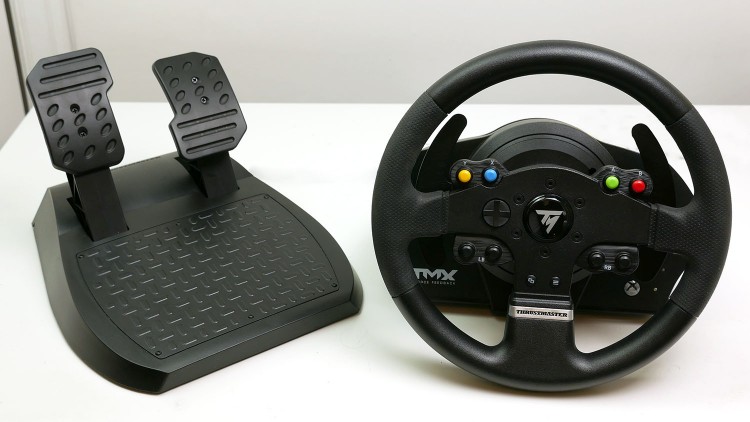 Chatpad
If you like to trash talk, this QWERTY style keypad is the way to do it. With a full keyboard, you can easily input text with your thumbs, without having to take your other fingers off the gaming controller. It also comes with a well-made chat headset, so you can talk to other players when you are immersed in online gaming. Truly a must have for fighter games, or RPG games, where you are playing with others in a team simulation game on screen.
Energizer 2X
If you simply can't stop playing, and need a quick charger for your controllers, this is the must have charger to invest in. You can charge two controllers at once, and truly get nearly a 100% charge in a matter of only minutes. The LED display light is a nice feature, that lights up green to inform you that the controller has fully charged up. If you need to have a backup on hand at all times, then this is the controller charger you should consider investing when the time comes to purchase one.
There are number of options that you can purchase so you can make the most out of your gaming experience. No matter what type of games you enjoy, who you are planning to play with, or if you are an on or an offline gamer, the right accessories are going to make the gaming action far more enjoyable. So regardless of what you are looking for when it comes to playing on your favorite devices, there are several great accessories you should consider purchasing. These are some of the top accessories which will truly enhance your gaming experience, and make you a far superior competitor online.