What are Device Drivers?
Device Drivers are programs that help your PC to communicate with various hardware components connected to it. Along with your hardware devices like printer, webcam, etc, your software programs like Word, Excel, games also need a proper and updated driver for smooth functioning.
Outdated Drivers can make your system sluggish and result in noticeable performance degradation issues. Updating device drivers from time to time will solve most of the issues, but automatic updating is what we need.
This blog will help you in understanding the importance of updated drivers and when you should update them.
Why Do I Need To Update My Windows Drivers?
Broken or outdated drivers can prevent system programs and applications from working, result in error messages and can cause frequent system crashing issues or can simply degrade its overall performance.
If you want your system to work in good operating conditions, you should always ensure that your device drivers are updated, this will also save you from falling into any potential problems. Neglecting driver updates is something that should not be missed at any cost.
But do we need to update all our drivers?
Well, the answer is No. If your drivers are not outdated, don't fix them. We always hear, regular updating is crucial to fill any stability and security voids, but there are few hidden exceptions to it.
The Golden Rule is: If particular hardware is functioning properly, then there is no need of updating as it might result in some compatibility issues.
Common Issues Caused by Broken Device Drivers:
Most system issues and complications are caused by broken drivers. The most prominent and annoying ones are:
1. Monitor Display and Screen Crashing Issues
There is nothing more frustrating than staring at a blank PC screen. One of the most common causes of the blue screen is device drivers that are severely broken and outdated.
2. Inability to Detect Your Windows USB Mouse
Outdated drivers can handicap the basic functionality of your PC, and mouse recognition is one of them. If your system is working on broken drivers it might not be able to recognize your mouse and display a "not detected" error.
3. Webcam Problems
The webcam is a crucial element that supports amazing video chat and video calling experience on various platforms. A dysfunctional webcam can result in highly annoying circumstances especially when you need it for some important work.
The best way to handle such issues is to ensure that all your webcam drivers are updated from time to time. Picking the Best Driver Updater Software will imperil your PC webcam and will also support its vital functioning.
4. Another Important Reason, Why is It Important to Update Device Drivers
Broken drivers can result in security loopholes making it vulnerable to malicious software and cybercriminals. Therefore, security updates are released from time to time to patch these voids.
A system running on updated device drivers is the safest to use. It saves you from disastrous levels of damages both at the business and personal front.
Reduced gaming speed can be another issue associated with broker Windows drivers.
So, now that we are well aware that updated drivers are important for your PC's optimal functioning, let's walk through some of the methods on how you can update and fix driver issues.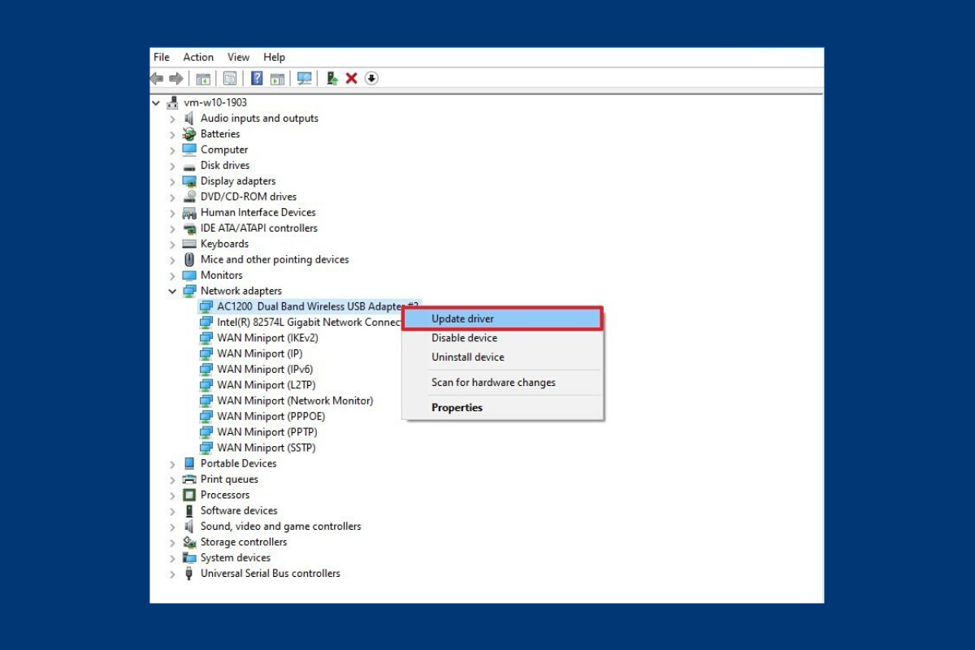 How to Update Windows Driver?
1. Check for Windows Update
Although Windows keeps updating most of the software regularly, there are many instances where you have to install and update the latest Driver manually. To do so, follow the simple steps as mentioned below.
Open the "Settings' ' tab, and choose Select "Update & Security". Next click on " Windows Update".
From the displayed window, click on the updates option.
2. Use Device Manager to Update Device Drivers
This is the following activity from point number 1, if you are unable to find any update requirements, then you can manually update your Windows driver using Device Manager.
Open Device Manager
Right, click on the driver you wish to upgrade and then choose "Update Driver Option".
From the displayed options click on " Search automatically for updated driver software".
If the latest version is available, your Device Manager will automatically do it. However, if no results are found, you may directly download one from the Manufacturer's website.
However, using the Manufacturer's support website for checking driver updates can be a tedious and time-consuming activity. We would recommend you to use a good driver updater tool that will automatically check and update all your broken drivers
3. Use Driver Updater Software
Driver Updater tools offer the easiest and the most effective ways to enjoy optimal system performance. These tools will automatically scan and update all your broken Windows drivers within seconds.
Wrapping up
When it comes to maximizing system performance, choose wisely and smartly. Updating outdated drivers is always a good choice, but doing it manually may not be the smartest thing to do.
Choose a good Windows driver Updater for hassle-free working and enhanced PC performance.