Mobile gaming is still in primeval stages – that's unquestionable – but the foreseeable future is likely to be promising. In a rapidly growing market with over 20,000 iPhone and iPod Touch games available on Apple's App Store, it's not that hard guessing this is just a matter of time until portable games will start dominating our very own smartphones while overpowering desktop platforms. Especially now, when Cupertino teams up with more developing companies and Redmond that finally joins the party with Windows Phone 7 Series which suppose to integrate Xbox Live architecture in Microsoft's coming machines. Still, it would probably take some time until substantial changes will eventually become real  – a year or two in our humble opinion. Anyway, 'till then, if you already play games on iPhones or iPod touch players, but  feel short in cash to start funding all those neat apps that show up in big numbers, every day and after, here's a list of twenty one games, free of charge, for you to download. Please feel free to add your favorite "cost-nothing" apps, down in the commenting section.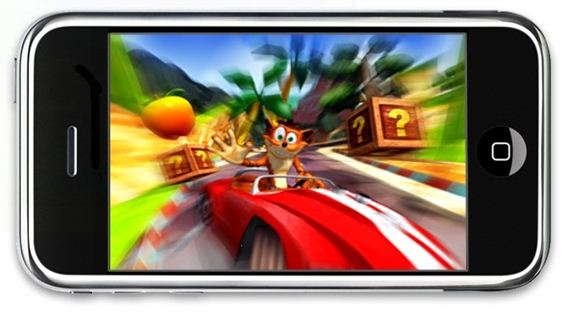 Aurora Feint II: Lite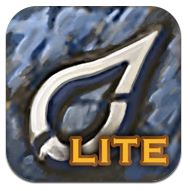 Description
This is the "LITE" version of Aurora Feint II, and it replaces the original Aurora Feint: The Beginning. We made this because the old game was just too hard to support for free. It has the SAME feature set as the old game, and more.
Checkers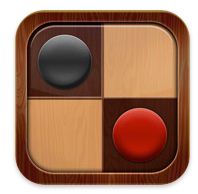 Description
Have you been searching for a free checkers application for your iPhone or iPod Touch? If so, look no further – Checkers Free is the premier free checkers application for the iPhone and iPod Touch.
Chess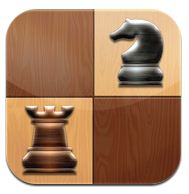 Description
Are you tired of playing chess games that look like they were designed for a Commodore 64 instead of an iPhone? We've got the antidote for you. Chess Free is the best designed chess game for the iPhone and iPod Touch, and best of all – it's free!
Cocoto Kart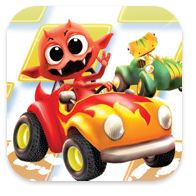 Description
Console-quality online kart racing now available for iPhone and iPod touch! Always players online, no waiting time! Play 10 tracks with 12 unique animated drivers, collect crazy bonuses, play the grand prix or challenge players from all over the world in the online battle mode!
Darts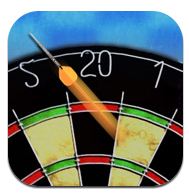 Description
Play Darts on your iPhone and iPod touch!
Gold Miner Joe LITE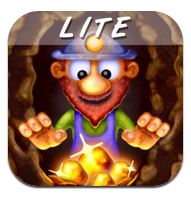 Description
Jump, run and climb your way through treasure-packed gold mines on your quest to empty them on gold nuggets.
Gunman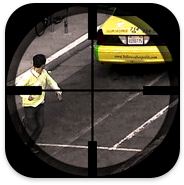 Description
Gunman is free for a limited time! A brand new update is coming soon, so make sure you download Gunman while it's still free!
iBall3D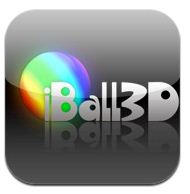 Description
iBall3D is a remake of the classic Labyrinth game, but in 3D. You'll have to guide a ball from a location to another, by orienting your iPhone or iPod touch, avoiding the holes. Once a level is completed, you'll be able to send your score to the iBall3D server, and consult your world ranking position.
iBasketball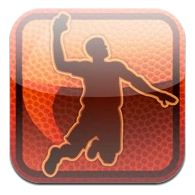 Description
From the makers of iBowl, one of the most popular games ever released for the iPhone and iPod touch, iBasketball lets you polish your game on the go. Perfect your swish, get on the court with other online players and play head-to-head in a timed shootout or with a game of Horse. iBasketball lets you compete in real-time, using lifelike
iBowl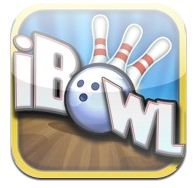 Description
iBowl is one of the most popular games ever released for the iPhone and iPod touch, and has been installed by millions of people! iBowl lets you practice by yourself or compete in bowling games over the internet with up to eight people around the world. Using the iBowl 'Challenge" menu, you can invite your friends to play or face off against opponents over the Internet.
iDracula Lite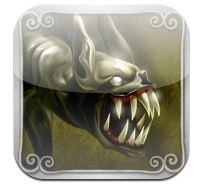 Description
You are the hunter. Vampire hunter. Well, not quite. In fact, you are being hunted. Or you're just trying to survive a little more against the horde of Vampires, Werewolves, Witches and Dracula himself.
Invaders 3D lite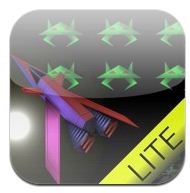 Description
The good old Space Invaders shooting game.
Knights Onrush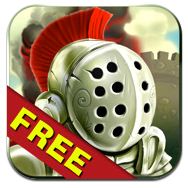 Description
They usually come before dawn and attack your home castle. They break through defense and attack every single man, pillaging, destroying everything. Not this time! Let's show them what we've got! Flick them into the air, crash them into ground, blow them up, freeze them, boil them, sacrifice them, anything.
Touch Hockey: FS5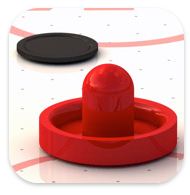 Description
Play against your friends over Bluetooth and WiFi! Touch Hockey outclasses every air hockey game available on the iPhone and iPod touch with the fastest animations possible and it's FREE!
Let's Golf!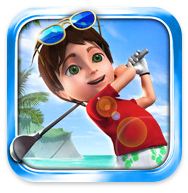 Description
The best 3D Golf game experience for everyone created exclusively for iPhone & iPod touch. Grab a club, take a swing, and pray for a birdie!
It's time for you to become a big hitter and drive for the a birdie!
Update: We know, Let's Golf is not free anymore, but it turns free occasionally, so follow up and get it.
PAC-MAN Lite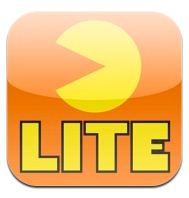 Description
Take a chomp of the arcade classic, right on your iPhone / iPod Touch!
Paper Toss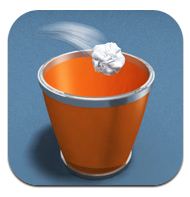 Description
Have you ever been bored at work, crumpled up a piece of paper and counted how many times you can make it in a small trash can? Has your boss ever gone out for a quick bite while you and your co-workers see how far you can move the trash can away and still make the paper shot? Have you ever brought in electric fans to make the shot even harder? Backflip Studios is happy to announce that we have brought this amazing and hilarious experience to the iPhone.
Rows 3D lite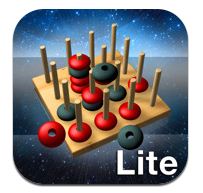 Description
Now you can play the 3D version of the classic game "4 IN A ROW" for free !
Shanghai Mahjong
Description
WINNER BEST IPHONE GAME: "With solid controls, a variety of game modes, and nearly endless customization via direct downloads, Shanghai Mahjong came away the winner in our Games category.
WoW Fishing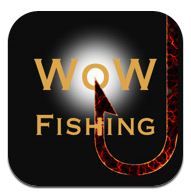 Description
In the world of warcraft(tm), fishing was never so fun before 'WoW Fishing'. Change it. Enjoy fishing. You can just make a gesture to move your iPhone like a fishing pole, you can get fishes.