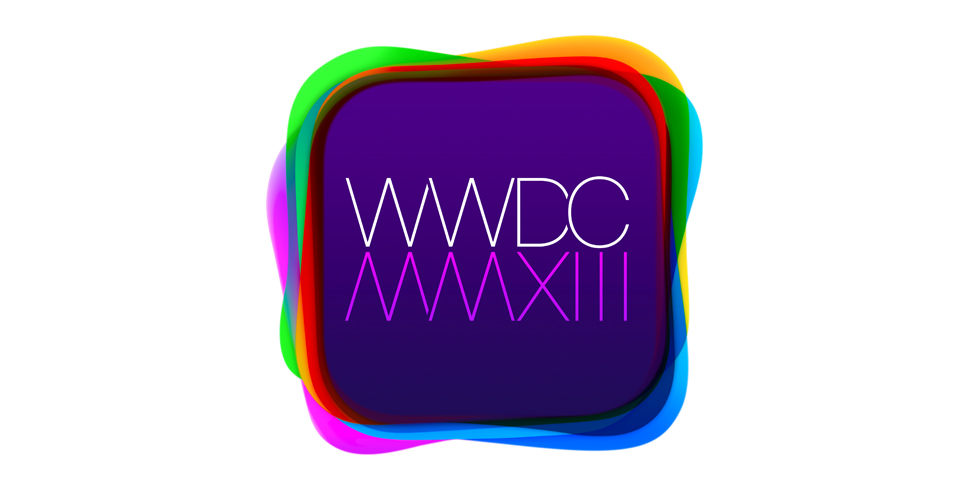 Apple's annual event for WWDC 2013 has finally come to an end. In a nutshell: no new Apple iphone or iPad. So what did we end up getting? Some rumors have indicated that we would see Apple laptop hardware updates this week, while other rumors pointed to a whole new software design. At the end of the day, I guess it was probably a good mix of both. From the hardware part, Apple has announced a refresh of its MacBook Air & Macbook Pro devices, and software wise, the guys over at Cupertino launched a new OS X (10.9) and the most anticipated iOS 7, which Tim Cook referred to as the "biggest change to iOS since the iPhone."
But first, as usual they started with some numbers:
•  Apple says that under 5 years, users have downloaded from the App Store about 50b times.
•  There are now 900,000 apps in the App Store, of which 375,000 are for the iPad.
•  Over 600 million iOS devices sold.
•  800 billion iMessages sent.
•  240 million Game Center users.

Macbook Air & OS X Update
Apple just announced the next generation of MacBook Pro and MacBook Air products, with claims that the power consumption will be reduced for both machines (they call it the "all day battery life"). The new MacBook Air is distinctively similar to the previous model, but if you're going to take a closer look you'll find the new "Haswell" 4th-gen processors from Intel. In addition, the new line is said to offer a faster 802.11 ac Wifi connectivity, alongside Intel HD Graphics 5000, which is supposed to provide graphics performance that is 40 percent faster. Apple claims 9 hours of battery life for the 11-inch model, while the 13-inch MacBook Air now provides up to 12 hours of continuous work. They're both available starting today, with the 11-inch Air going at $999 for the 128GB base model, and $1,199 for the 256GB version. The larger 13-inch Air will be priced at $1,099 for the 128GB entry model, and $1,299 for double the size (256GB).
Apple unveils its latest operating system, the OS X "Mavericks." First thing you'll notice, is that the company is replacing its traditional practice of calling Mac operating systems after cats. Instead, it is going after an undersea rock in California that apparently creates big waves. Symbolic, isn't it? Anyway, the new operating system is said to extend battery life to the most, reduce boot-up time, and enhanced multiple display support (with the ability to tweak elements between screens). Furthermore, the Mavericks features a range of improvements and new features aimed at both users and developers alike. That includes the "finder tabs" addition, which will organize different finder windows into one, documents tagging, new iBooks and Maps app integration, a new version of Safari browser, including a whole new bookmark bar, a redesigned calendar, improved notifications, and a powerful iCloud keychain feature, an encrypted 256-bit AES functionality for password and private info management.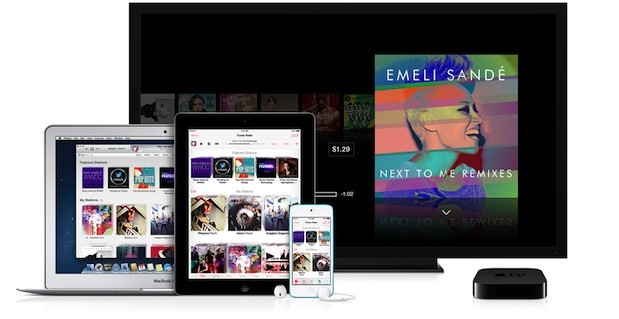 iTunes Radio
Music streaming services are growing big these days. Google has recently unveiled its Google Play Music and the market is packed with some major streaming players such as Rdio, Spotify and Pandora. Today, Apple is joining that group with recent announcement of its iTunes Radio music platform, which was described by the A-team as "a new way to discover music." At present, there is no need to pay any fee for this, but the free radio service supported by ads. You can either listen to the channels the service offers from various sources (e.g Twitter trending songs, integrated stations, your personal music collection), or simply create your private iTunes Radio station at your choice. You can also modify existing stations to your own taste by choosing the 'Play more like this' or 'Don't play music like this' sections. The service is expected to launch in the U.S first and then expand globally, sometime in the future.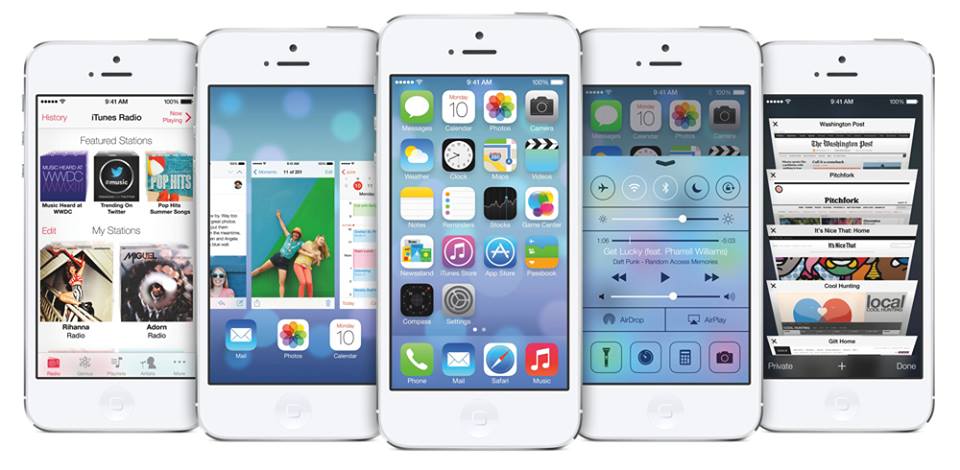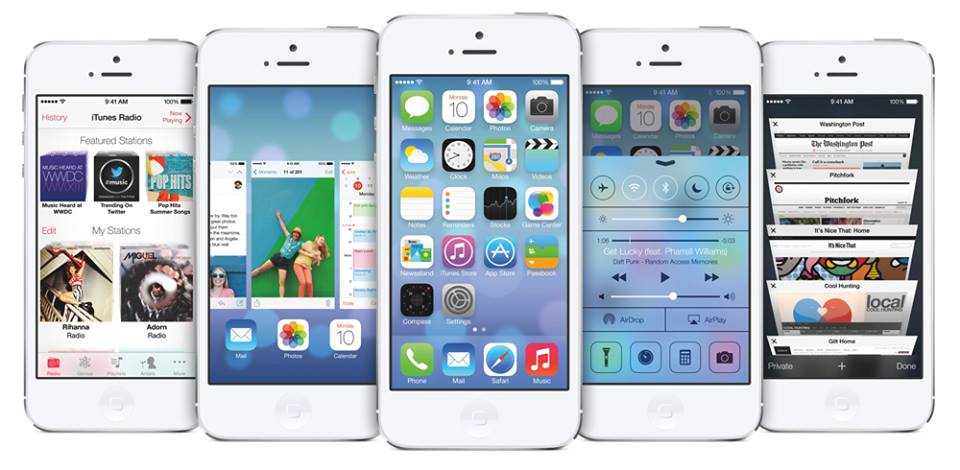 iOS7
And now we're finally getting to the highlight of the show: Apple has revealed a completely new iOS 7 software, featuring a all-new design with a modern "Flat" approach. It has a much smoother look, and considered by the Cupertino-based company as "the biggest change to iOS since the introduction of the iPhone."
With so many new options and  features installed, I think that iOS7 was definitely worth the wait. It has a nice clean form, some pretty colorful icons and a very friendly interface on top. What else can we find in there?
Control Center – An Android-like area where you can manage and adjust some of the most important settings on your phone. (Wi-Fi, brightness, volume, etc.). To get in there, you simply need to swipe the screen down from the upper area on your mobile device, and voila!
Airdrop – This is an OS X feature that Apple has finally imported to its mobile devices. What it basically does is to enable mobile users that have smartphones, tablets or laptops to send files or pictures to anyone around them in real time. Unfortunately, it only supports iPhone 5, fourth generation iPad, iPad mini, and fourth-gen iPod touch.
Multitasking – The multitasking app cards were a major feature of Palm's WebOS platform. This is probably the best way to switch between the apps, monitor them and determine which ones are being used the most. With the card interface, you get a clear view of your content instead of multiple tiers of very tiny icons.
Siri – As you all probably know, Siri is a personal assistant built into the iphone. In iOS 7 Siri gets a whole new look and a new refreshing voice. From now on, you'll be able to adjust your settings with Siri, conduct search queries from Bing and Wikipedia, and dictate your map navigation and messages, thanks to the in-car iOS support (Apple is said to bring iOS dashboard to Honda, Mercedes, Nissan, Chevy, Kia, Volvo, Acura and others).
Camera and Photos – There's a new stuff going on in the Camera app and the Photos section. For a start, they both look very good now, with the latest and greatest iOS Seven. Users can now create Shared Photostreams  in a two-way collaborative system, while the new Photo app is now capable of intelligently organize and present your entire digital albums, by automatically clustering them into "Moments" or collections (chronologically). With the new Camera app, you can easily swipe between various modes such as video, still, or "square" (for Instagram shots), and even spice them up with a wide range of integrated filters.
Safari – Apple's good 'ol browser is getting a fresh new look in iOS7. The interface is much bigger than what we have known in previous versions, and there's a new tabbed view (which is kinda similar to Chrome for Android), along with a vertical cover-flow carousel browser. The search field has been upgraded as well, to a unified search menu, and you are also getting access to the iCloud keychain password management control.
New App Store – The App Store segment is also getting a new design in your phone. In that regard, the apps will now start updating themselves automatically in the background, and you'll be able to search for apps, based on rates, popularity and your personal preferences and location.
Activation Loc – Basically, if your iphone gets stolen and the thief tries to turn the Find My iPhone off, then he or she will not be able to reactivate it again, without including  your personal iCloud password.
Release Date
iOS 7 coming to developers TODAY, and for the rest of the world, sometime in the fall. The platform will support the following devices: iPhone 4 and later, iPad 2 and later, iPad mini, and iPod Touch 4th gen.
[youtube id="H7KXr3tKGDg"]
[Apple]