Creating a mobile app has never been easier. You don't have to wait for months and spend a ton of cash on developers to have your app made just the way you wanted. This is especially important for those on a tight budget, as developers often charge by the hour and costs can pile up faster than you'd imagine. Fortunately, nowadays you can make a professional-looking app without actually having any coding experience yourself, thanks to various mobile app makers available online.
Now, you might be wondering what exactly are mobile app makers? To put it simply, they represent online platforms who offer development services for making mobile apps. What makes them special is the fact that they are designed to be used by individuals who have absolutely no prior coding experience. They are packed full with all the standard features a mobile app might need, such as:
Location-based services
Social network services
Push notifications
Specific seller-oriented features
Multiple paying options
Diverse templates
Rich customization options
What sets mobile app makers apart from the traditional app development practices is the cost efficiency. Most start-ups find it difficult to invest hundreds and even thousands of dollars into app development. This may even deter some entrepreneurs from making the experience mobile in the first place, which may save some money in the beginning, but ultimately, limit the business in the long run. This is why mobile app makers are an excellent choice for those on a tight budget. Although they could never replace seasoned developers, I tried to pick out the top six mobile app makers available at the time of writing this article.
1.      AppInstitute
AppInstitute has won quite a few startup awards and is currently the main mobile app maker in the United Kingdom. It's the number one choice for local businesses due to its excellent e-commerce features, coupled with customizable menus, catalogs and an easy to use content manager. It also has rich booking options, which aren't restricted only on managing appointments, but also provides the user with video events and other engaging content. The price varies depending on whether you're looking for a monthly or a yearly subscription, with the starting package costing $8.00 per month, or $6.00 when billed annually.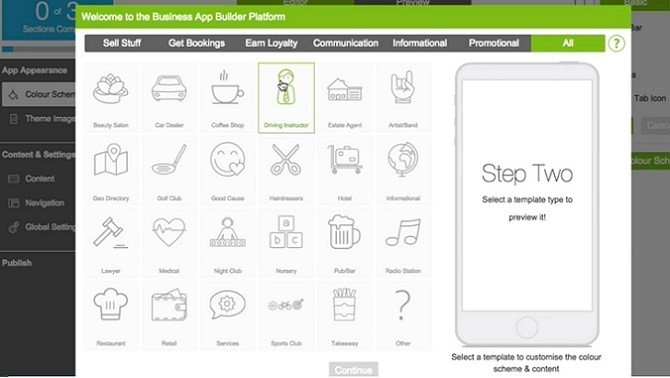 2.      Como DIY
This app maker boosts its success with over 1 million apps powered by its platform and clients such as Coca-Cola, Burger King, and even BMW. Flashy names aside, this company provides a long list of features, including appointment scheduling, e-commerce integration, event planning and management, user reviews and even a loyalty card feature. That's why Como is the preferred app maker of choice for restaurants, galleries, and other event-oriented establishments. There are seven available templates which can further be combined with six navigation styles. Payment plans only include a monthly, yearly or a bi-yearly subscriptions which cost $57, $48 and $41 respectfully.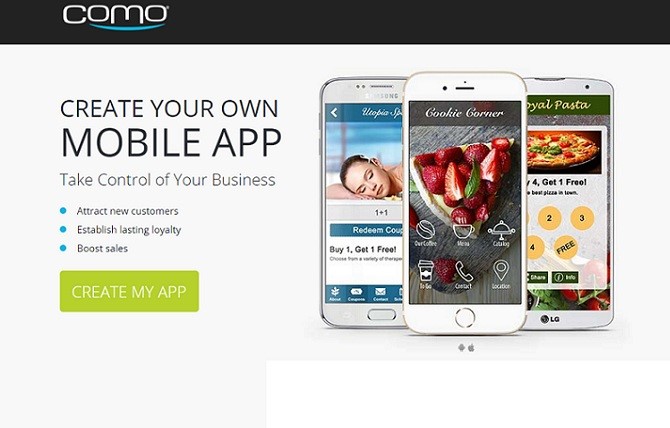 3.      GoodBarber
GoodBarber is a platform which offers the most advanced app making features available for both Android and IOS. Users can control every single detail of their app and for those who don't, there are numerous templates available coupled with over 350 gorgeous icons and little over 600 different Google Fonts. What makes it unique is the instant visual feedback users experience when adjusting the parameters. Although it does not have an integrated online store, users do have the option of adding Shopify, Amazon or Etsy. The pricing starts at $16 for the standard package, $32 for the full and $48 for the advanced plan.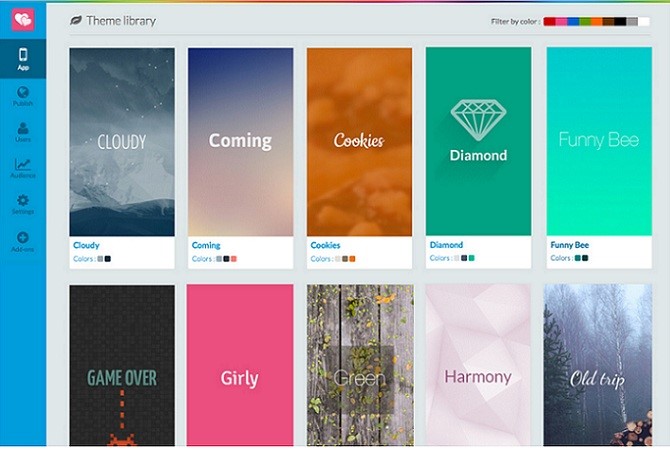 4.      ShoutEm
This app maker presents itself as a very refined and elegant product. It features a complete content managing system, resourceful tools for engagement and different monetization options. What makes ShoutEm great is the seamless integration with the existing sources such as Foursquare, WordPress, social media platforms like Facebook and Twitter and even Soundcloud. It also supports mobile advertising, which allows the user to regain some of the finances spent on ShoutEm. It's not the cheapest provider available, with the price starting at $19.90 a month for the Basic plan. If you wish to publish directly to the Android or Apple stores, then you need to get the Advanced, $49.00 per month plan.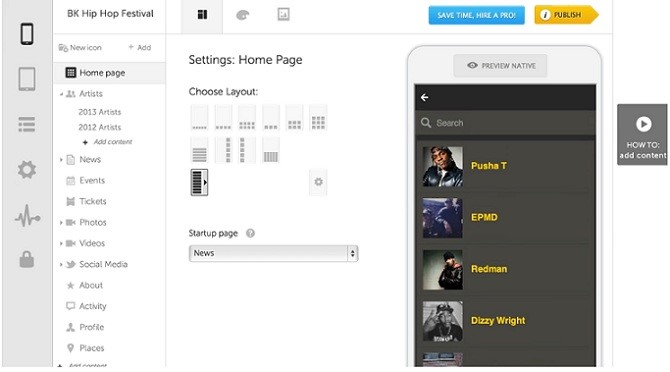 5.      AppMachine
This easy-to-use platform aims to automate the building process by importing everything the app might use from sites such as Facebook and Twitter and even your RSS feeds. The creators had the idea to use the various aspects of the platform as it were made of Lego bricks, which directly translates into the app making experience. Using the drag-and-drop interface, users move and organize the features as building blocks. These include anything ranging from pictures, videos to online stores and links to social networks. Users have a complete control of the layout with customizable icons, colors, fonts and navigation paths. Currently, they are offering a $49 Plus and a $69 Pro plan. Fortunately, there are two bundles available, one at $99 per month and the other at $300.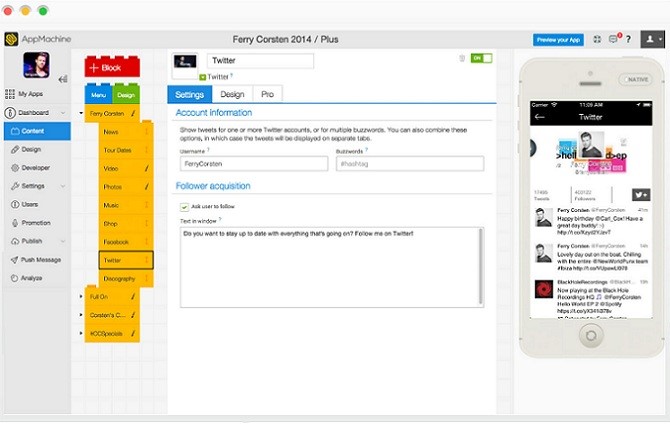 6.      Appery.io
The last contender on our list is Appery.io, a leading cloud-based platform for the fast development of mobile apps. The fact that it's cloud-based means that nothing needs to be downloaded or installed in order to make the app. Not only that but most app makers which are focused only on iOS and Android devices, Appery.io users can also make apps for Windows Phones. Its drag-and-drop interface makes it easy to use even for the most inexperienced users. That said, Appery.io boasts a massive catalog of plugins available for both the inexperienced and advances users and it supports creating custom plugins and sharing them with the community. You can use the platform for free or pay $180 for the premium service.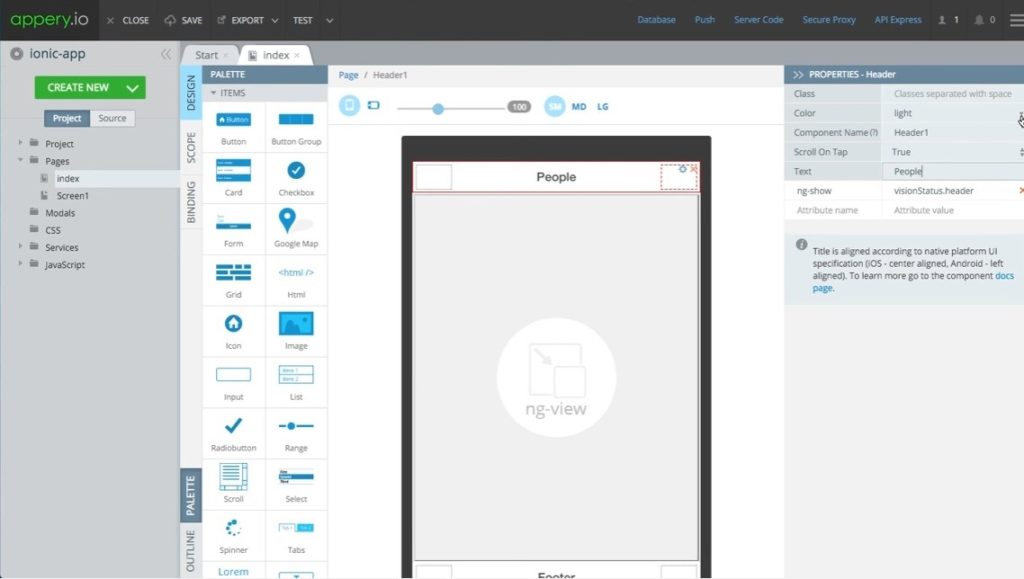 In Conclusion
As you can see, making a mobile app without any programming experience is possible. The platforms are all graphic in design, some using the drag-and-drop interface while the others use simple check-box type, on-off switches. Most of them are pretty straight-forward to use and if you have any issues, the app makers offer video and graphic tutorials and excellent customer support. You don't need to worry about hiring expensive programmers in order to have a professional-looking app that reflects your business.
———————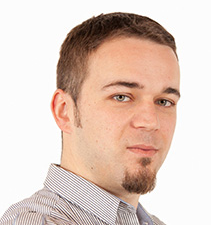 By John Stone
Author bio: John Stone is a business consultant and web entrepreneur.  Through years of experience, he became a devout believer in the notion that form should always follow function and that developing the ability to think outside of the box is a prerequisite of being a successful entrepreneur. He currently advises companies about Web Design in Sydney. You can get in touch with him on Twitter.