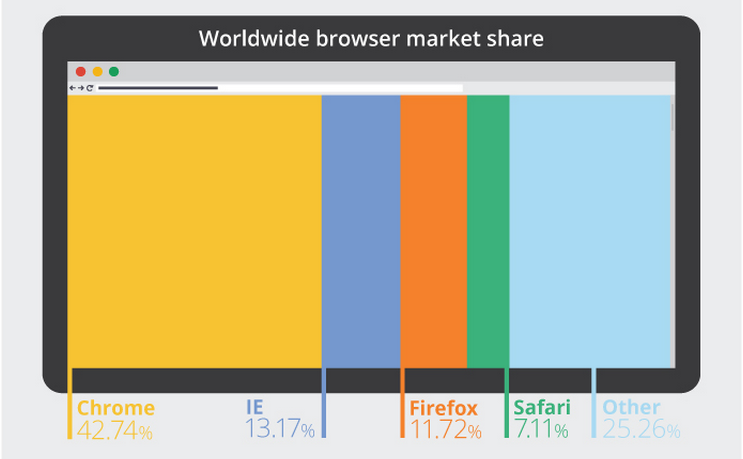 Web browsers have become such a fundamental part of our digital lives. I mean, seriously, who doesn't use one on a daily basis?!
The launch of Google's Chrome in 2008 looked unlikely to knock Internet Explorer out the water but flash forward to now and it's done that and much more.
On its way to glory, Google's browser outpaced its Mozilla rival by taking a slice of 42.74 percent of all desktop browser market share, with Internet Explorer gaining 13.17 percent in the second place, and Mozilla Firefox with only 11.72 percent on the third.
Chrome has definitely conquered the world, with the popular browser continuing to dominate all three major channels: mobile, desktop and tablets.
Find out how it reined supreme here:

Infographic is courtesy of cloudsolutions