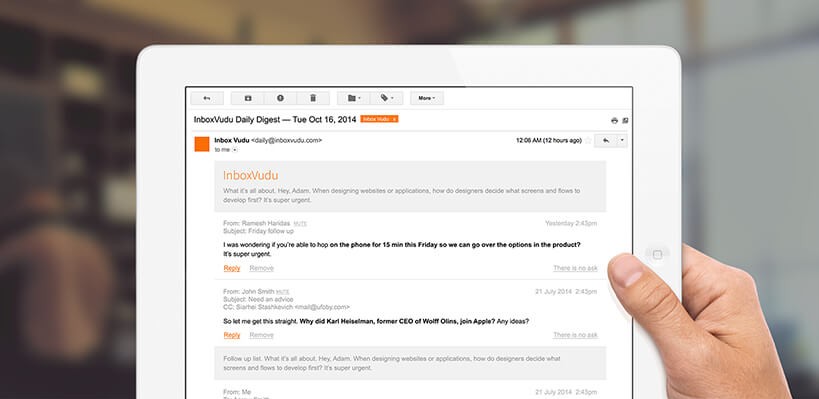 I'm sure you all probably know how utterly frustrating it is when you get your mailbox full of email that you just don't have the time of day to read and respond. The tricky part is that you can't actually see or decide which is more important than the other and therefore should be given priority when you finally have some guilt-free time left over.
InboxVudu is a new startup that's looking to solve this problem. The service which was recently launched to the market in Beta mode and which is claiming to be your inbox's best friend, will help its users to determine the importance of each email that finds its way into their inbox, by (hopefully) letting them know in case they happen to find themselves "in danger of missing an important email or forgetting to follow up with someone on time."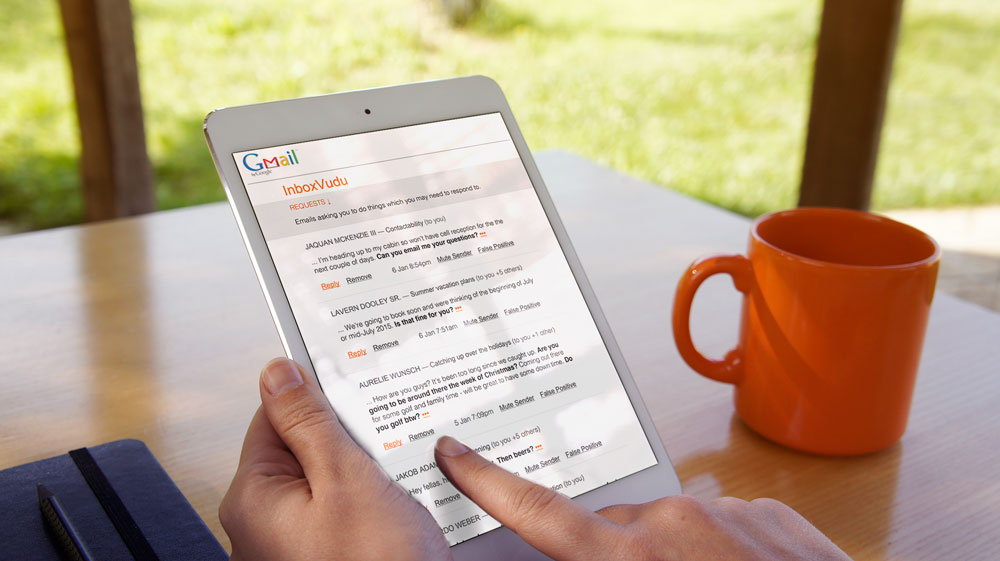 The service which uses advanced Natural Language Processing and Machine Learning technologies will basically hook up with your Gmail or Google Apps account in just a few clicks, while working silently in the background to make sure you get some sort of a "too long, didn't read" version of your incoming emails and help ensure that you do not forget to respond to those important messages getting lost in the rest of the inbox.
Although the service is in private beta, InboxVudu was nice enough to give Technologer readers 100 invites so that you can try it out, free of charge.