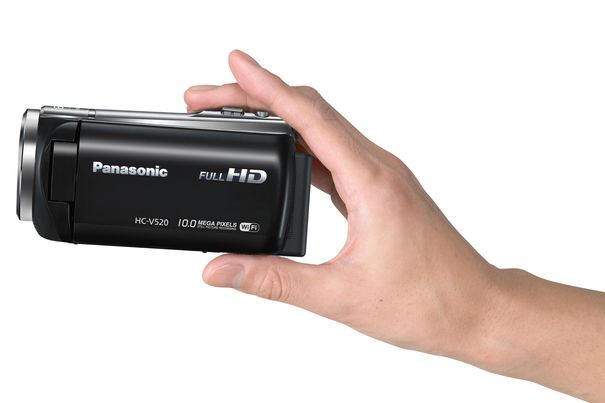 Videos have already become a vital part of our everyday life, as taking a footage is now a whole lot easier thanks to the popularity and innovation of intelligence mobile devices, like the iPhone for example. While shooting a video with your smartphone is comfortable, the quality is not as good as it is with a dedicated HD camcorder. And if you really don't want to spend a ton of money on a camera but still like to get excellent results, the Panasonic HC-V520 has plenty of amenities and very cool things to offer.
This small and powerful Full-HD device, has a 1/5.8in CMOS under the hood, and a 2.51 megapixels sensor based on a backside illuminated technology. There's also a sharp and bright 3-inch screen that enables intuitive fingertip touch-operation, and the optical zoom is supplemented by an 80x Intelligent Zoom. Pretty amazing, isn't it?
As mentioned, there are plenty of features in this camera which is best suited for video, at which it works great (1080/50p AVCHD 2.0 format), but also as a very high quality 10 megapixels still camera. In addition to that, there's the ability to add filter effects to your vids (such as Miniature Effect, 8mm Movie, Silent Movie and Time Lapse Recording) to further enhance your creativity, and the camera includes a 2D to 3D conversion function as well.
Want more? Not a problem! The HC-V520 is also equipped with WiFi and NFC connectivity that allows users to transfer pictures and videos wirelessly to mobile devices or computers. Moreover, the camera can be controlled remotely and can stream video to your smartphone or tablet via mobile networks and wireless internet connections.
All these goodies for only £396 or $346. 
Here's what you get:
WiFi camera makes a great remote-photography/video streaming tool. The new range of Panasonic camcorders come with Wi-Fi interface enabled, which allows live streaming, and the option for images and videos to be wirelessly transferred. Here's how it works: