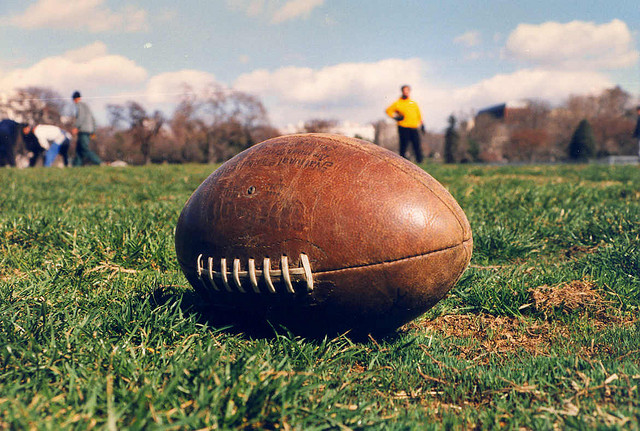 Super Bowl XLIX is about to kick off in Glendale, Arizona, at 6:30 p.m. EST. There are many ways to watch the NFL game live. If you are planning to watch it in the U.S, it will be broadcast on NBC's TV channel, starting at 1:00 PM (ET), with a pregame show. In addition to that, NBC will also stream the Super Bowl final online, free of charge, on NBCSports.com. Yes, you've heard that right, the NFL broadcast will be available to anyone, even those without a cable provider (and no login required).
To watch the live stream via your iPhone or iPad devices you will have to Download the NBC Sports Live Extra app – HERE
To watch the live stream via a Mac or a PC you will have to visit NBC's own website – HERE
But Super Stream Sunday content is also available online through some other channels. For instance, you can AirPlay mirroring your tablet broadcast stream directly to your tele via Apple TV. Furthermore, Verizon Wireless customers can download the company's NFL Mobile app and watch the game live on either their  iOS, Android, Windows Phone device (this one will be charging you $5 to watch).
Some other alternatives include the Slingbox option, where you can stream the live show to your handhelds with their mobile apps —  iOS, Android, Windows Phone, and if you're a Dish user you can use the Dish Anywhere app for iOS, and Android.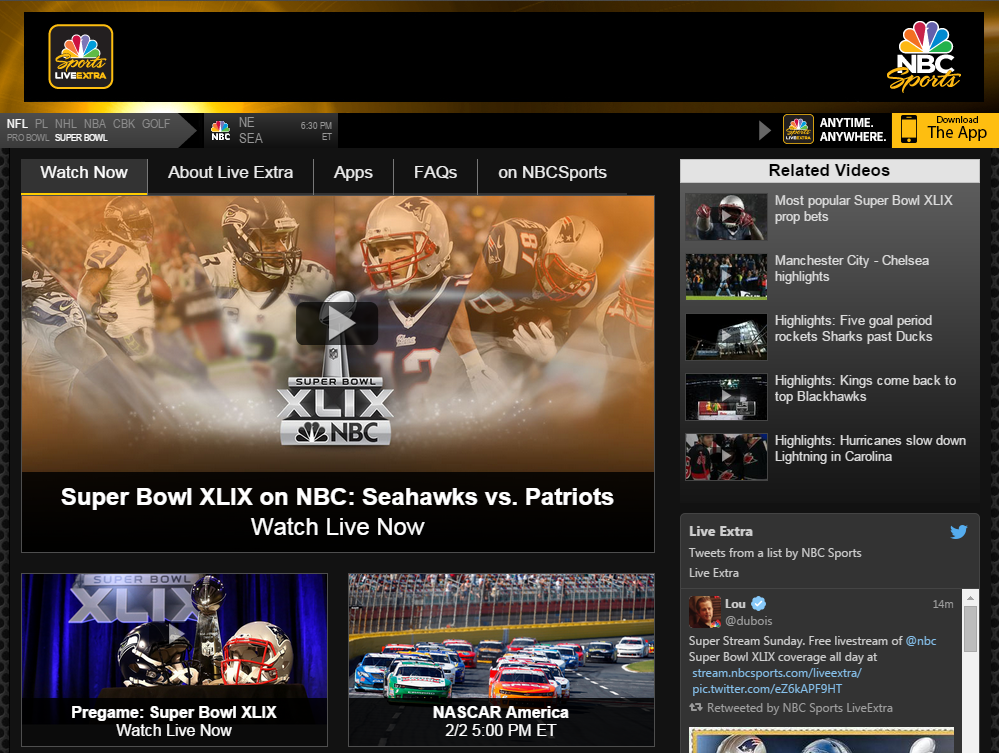 For viewers outside the U.S things are getting a little more trickier. Either you can use a VPN service to get to see the NBC broadcast or alternatively, you can buy the NFL Gamepass or watch via UnoTelly's web-based. In europe, you can also watch the stream via common sports channels.
[interaction id="54ce6974a2eb4c42433c825a"]
[Image Credit, Flickr, Elvert Barnes]