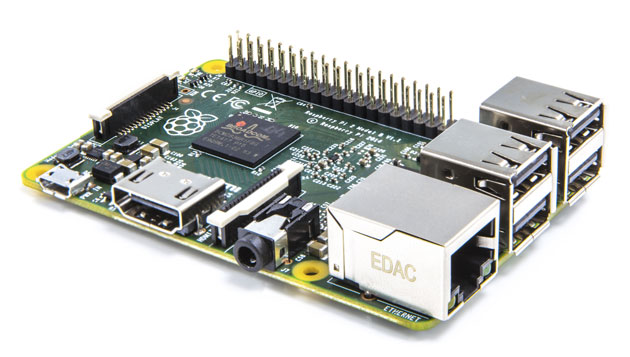 For those who have never heard the name before, the Raspberry Pi is a small sized computer that runs Linux and sells for only $35. Over the last couple of years the device has been a great success and exceeded all expectations, with a whopping 4.5 million Pi boards units sold to date. And despite a relatively short existence the Raspberry Pi has already come a long way. One of the most obvious uses of the Raspberry Pi is as a super tiny portable computer, but the practical and effective uses of the Raspberry Pi know no bounds.
Earlier today Raspberry pi announced their new model the "Raspberry Pi 2". They have improved the hardware / specs substantially (from the Model B+ ) and optimized the platform to work better with a wide variety of open-source apps, including WebKit, LibreOffice, Scratch, Pixman, XBMC/Kodi, libav and PyPy.
Looking at the board and the inside of the new P2, the CPU is now a Broadcom 900MHz quad-core ARM Cortex-A7, while the RAM has been doubled to a full 1GB LPDDR2 courtesy of the guys over at Micron. And while the overall look is more or less the same, the Foundation says the new model is roughly six times more powerful than previous Rasp Pi hardware.
In some other great news, we hear that the Raspberry P2 will run Windows 10 out of the box – FREE of charge. According to the Raspberry Pi Foundation, the group has been working closely with Microsoft for the last six months to bring Windows 10 to the new Pi2 model.
The Raspberry Pi 2 is now available at the same competitive, low price $35 dollars from Element 14 and RS Components.