Some digital marketers might yearn for life without Google updates because they think that it would be easier for them to attain the marketing goals. However, is it so? Those who are even slightly aware of the good that the updates can do for marketers would prefer to take its advantage for taking their marketing initiatives to new heights. The updates are the early signs of things to come and the sooner you can pick the signals, gain knowledge and stay prepared; you stand to make good gains in SEO. You will experience improvement in search rankings and traffic flow that promises of higher conversions and sales
Updates will happen
Google has to keep launching updates, which are nothing, but algorithmic changes, most of which are minor and few major ones. The Google search algorithm undergoes regular and continuous changes because of Google's commitment to serving users with the best experience in searching. Indeed, this is not the only reason because the need to stay updated with the technological advancements compels Google to update the algorithm time and again. On an average, Google releases 500 to 600 updates in a year, and this has been happening ever since its inception. It points to the fact that Google works relentlessly to provide the best platform for online marketers.
Staying updated
The continuous changes happening in the technological arena like the advent of the social media, the popularity of mobile devices and similar developments impact the behavior of users. As user behavior keeps changing, Google adjusts its algorithms to suit the behavior of providing them the best experience.  As a result, marketers receive new directives in the form of updates. A typical effect of Google update resulted in providing a guide for real backlinks when the focus shifted to the quality of backlinks and not its quantity as it used to be earlier. In this article, we have discussed the reasons that prompt Google to release updates. We will also evaluate the benefits marketers derive from updates.
Updates can do much good to marketers
Although there are reservations among some marketers about Google updates, there is no good reason for it. Google wants to keep improving its game and marketers who can adjust to the changes as quickly as possible, would reap the rewards.  There is a wrong perception about updates that marketers look upon it as some penal action, which it is not.  Taking the updates in the right spirit would elevate the marketing campaign, as marketers can derive lots of benefits from updates. It is the unnecessary fear that arises from ignorance that holds back marketers from taking advantage of Google updates.  However, marketers have no choice but stay tuned to the updates or algorithmic changes because being on the wrong side would spell the doom for the marketing campaign.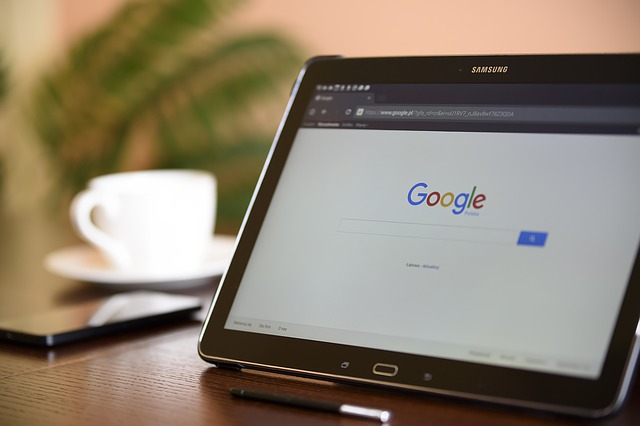 The motivation for creating high-quality content
Content is the prime mover of the marketing campaign, and it is not for nothing that people consider content as king in marketing.  Despite admitting the need for quality content, marketers often tend to lose direction in marketing and fall back upon low quality and thin content hoping to make gains in link building. However, with the release of Google Panda update, there is no place for any low-quality content in the campaign. As low-quality content drives you nowhere, the update compels marketers to create high-quality unique content that is long enough to provide its inherent strength.
Well-researched, informative and relevant content creates better user engagement, reduces bounce rates, drives more traffic and improves conversions. Long content attracts Google too, as it looks upon it as value providing content that is capable of improving search rankings. In-depth, innovative and educational content that we now see around us is the result of Google Panda update.
Keep the content fresh
Google updates have helped to do away with stale content. Marketers eager to remain in the good books of Google have understood how important it is to maintain a steady pipeline of contents so that they can serve fresh content to viewers. Whenever you publish fresh content on the website, Google not only indexes it but also awards a score for it. To keep earning the recognition of Google, marketers have no choice but keep producing fresh content on a continuous basis that ultimately pushes up search rankings. At least, one new content every week is the norm today.
Increased brand awareness
Some of Google's algorithmic changes have compelled marketers to give more emphasis on branding.  The trend of stuffing internal links with keyword rich anchor text is now gone. Instead, including brand names in the anchor text has helped marketers to give the brand building exercise a boost.
Updates are good for marketers provided you can understand it in the right perspective.
————-
About the author: Derek Iwasiuk is a Google webmaster who has acted as a guide for real backlinks in several top-notch SEO projects.  His knowledge and experience have helped many marketers to change their fortunes. Derek is fond of books and reading thrillers is what excites him most.