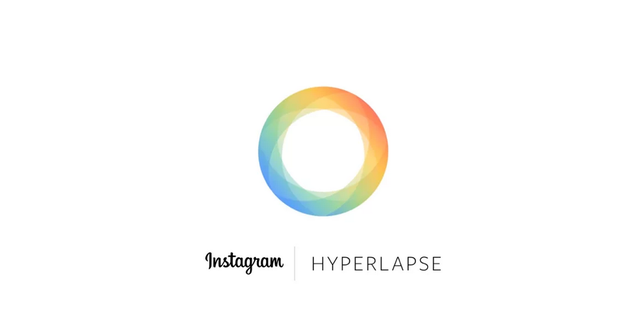 Instagram has recently released Hyperlapse, a standalone app for taking time lapse videos on the iPhone and iPad devices. The app which already ranks #3 on the Apple App Store, is a very simple, yet sophisticated tool that lets you capture high-quality time lapse videos at a lower frame-rate than usual, but with a built-in stabilization technology that lets users create moving, handheld time lapses at a glance. Simply open up the app, tap to record video, and then choose the video speed, which can be varied from 1x to 12x, and tap again to end the session. Videos are given the opportunity to be shared directly to Facebook or Instagram.
We designed Hyperlapse to be as simple as possible. You don't need an account to create a hyperlapse. Instead, you open up straight to the camera. Tap once to begin recording and tap again to stop. Choose a playback speed that you like between 1x-12x and tap the green check mark to save it to your camera roll. You can share your video on Instagram easily from there.
Instagram says that inner technology behind the Hyperlapse app is based on a video stabilization algorithm called Cinema, which basically helps us regular users to smooth our shaky videos out in a snap, and make them look very slick and professional. It's like a "$15,000 video setup in your hand" said Wired and we couldn't agree more.
[vimeo id="104409950″]
We also witnessed a few popular brands and institutes that immediately decided to try the new app. It's definitely a risky move from the marketing perspective, but you should know that whether you win or lose, at least you've done your best to engage with your audience in a fun and creative way.
Here are 13 brands already using the Hyperlapse application:
MERCEDES
Bud Light
THE WHITE HOUSE
Sonic Drive-In
NAKED JUICE
Polyvore
Sydney Opera House
Burton Snowboards
Taco Bell
Mountain Dew
Drink Arizona
Foot Locker
COSMOPOLITAN
If you have stumbled upon any other great examples of brands using Hyperlapse, please post them in the comments below.