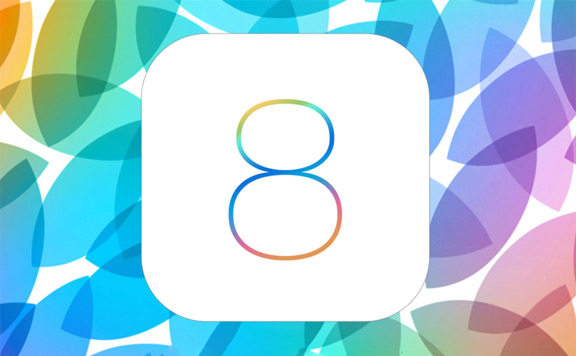 Just In Time — Apple has officially released its new firmware update to the iPhone and iPad software. Apple's new mobile operating system , iOS 8, is now available for free download for a number of products, but If you're getting an error – please be patient – it's probably because the servers are getting overloaded right now.
The new iOS 8 is compatible with:
iPhone 4, 4s and 5, iPod Touch 16 GB, 32 GB and 64 GB (5th generation), iPad 2, with retina display and iPad mini.
It's not a big change, but it's definitely a little better. People who buy an iPhone 6 or iPhone 6 Plus will get iOS 8 pre-installed, while the rest will have to get it from iTunes. Here's a short list of some of the best new features in iOS 8: Device Continuity, QuickType/3rd party keyboard support, HealthKit tools, HomeKit controls, iCloud drive, Family sharing app, Improved messaging features (photos and voice), New integrated Spotlight search system, Additional camera video capabilities (such as time-lapse), Interactive actionable notifications platform, Fresh Siri features ('Hey Siri"), New "Contacts" look,  and a WiFi calling support.
There are two ways to get the new update for your iDevices:
1) Go to Settings > General > Software Update, and hit the "Download and Install" button. After you have it downloaded onto your slab, click the "Install" button and wait for the process to be over.
2) iOS 8 can also be downloaded on your computer via iTunes, and it requires Apple's latest release version.
Update: Make sure you have at least 5GB+ to install iOS8.
Hit the Play to watch the video
[youtube id="dcHCplLIU_A"]
Video courtesy of zollotech