Social media has caught up in mysterious ways! No matter how addicting it gets, we still can't go for a day without using our social media accounts, especially Facebook. Yes, that's right! Checking Facebook's news feed is literally the first thing we do, and yes even before we get out of our bed. We somehow love to see what our friends have been up to, where they have partied this weekend or whether our favorite celebrity crush has uploaded any recent picture or not. Facebook is about everything!
But what about privacy? Don't you think the over-dosage of social media accounts sabotage our privacy and increases the risk of being exposed online? We love uploading pictures and videos on our Facebook accounts and yes, we almost never forget to upload a status checking-in at our favorite restaurant or any place we visit. Well, the more you share, the more is the risk of exposing your privacy online. Wondering how can you secure your Facebook account while you can keep doing all the things we love ? Don't worry, we've got you covered! Here are some of the best Facebook tips and tricks that can make your social media experience a pleasant one while making a few tweaks in Facebook privacy settings.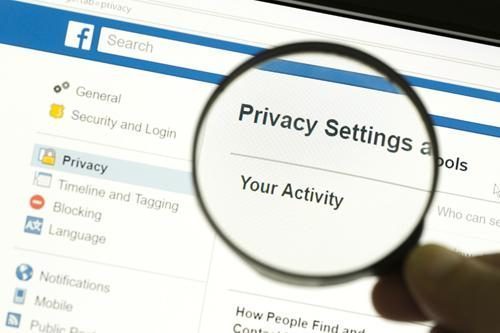 Let's get started and explore a few Facebook tricks that can enhance the privacy and security of your account.
Facebook Tips and Tricks to Boost Privacy
Run a Privacy Checkup
Before we dig any deeper, first you should get an overview of your current Facebook privacy settings. As a responsible Facebook account user, one should be aware of all actively applied settings like who all can view your posts, which all third-party apps can access your basic account information, how does
your profile appear to someone who is not added in your contact list and so on. Well, what we do recommend you is to keep your posts restricted to minimum friends and followers who are a part of your inner circle. Don't make all your posts public, unless if you're a business page or a celebrity or social figure.

To review your privacy settings, log in to your Facebook account and open Settings. In the Settings window, select the "Privacy" section from the left-hand side menu pane. Here you can get a quick glance of your Facebook account setting and you can customize it to make your account more secure. You can choose who can see your future posts and also limit the audience of your previous posts.
Enable Two Factor Authentication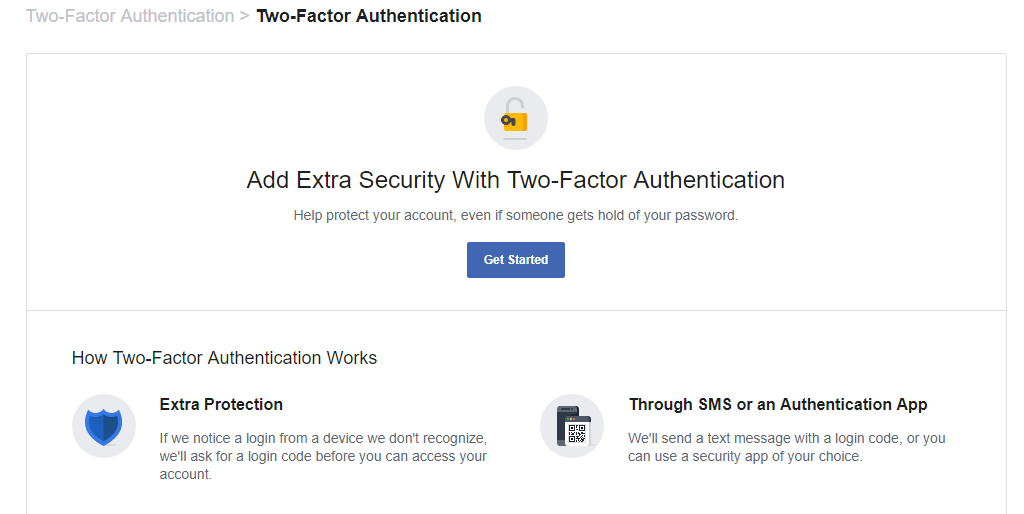 Talking of privacy, next on our list of Facebook tips and tricks comes enabling Two-Factor Authentication on your account. Enabling Two-Factor Authentication on your Facebook account will add an extra layer of protection where you'll be prompted to enter a security code (via SMS) each time you wish to log in to your account.
To enable 2FA on Facebook, open Facebook Settings and switch to the "Security and Login" section. Scroll down until you find the Two-Factor Authentication option and tap on it. So, in case if you've not already opted for 2FA, tap on the "Get Started" button, follow the on-screen instructions and add an extra layer of security to your account.
View How Other People See your Profile
Well, this may sound obvious but if anyone wants to stalk you, checking your Facebook profile is one of the easiest things to do. Our Facebook account includes our entire history, from our birthday to places we visit, the music we like, family info, educational background, work info, and almost anything. Sharing all this info with your inner circle is fine, but not with strangers and stalkers, right?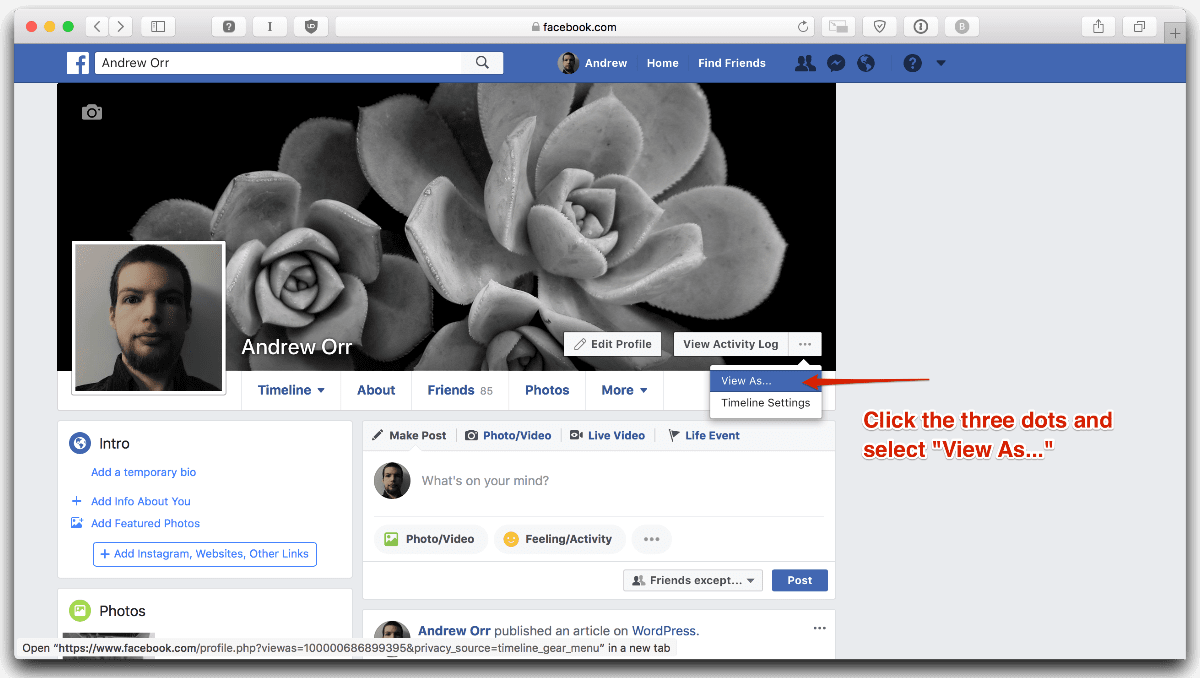 So, to make sure your Facebook account is secure one should be completely aware of how your Facebook profile appears to someone who is not added in your contact list. To check this, head on to your profile page, tap the three-dot icon on the bottom right corner of your cover picture and select "View as". Here Facebook will tell you how your profile appears to public and you can review all your posts and content that is easily accessible on your account. Doing so can give you an upper-hand where you can customize who all can see your posts and info, and you can change the privacy of shared posts accordingly.
Third-Party App Settings
As Facebook has a gigantic user base that connects millions of people worldwide, it's not just confined to connect with our friends and in fact, it has become a lot more than that! Facebook is also used as a promotional tool by marketers where they target us with advertisements and offers based on our interests and likes.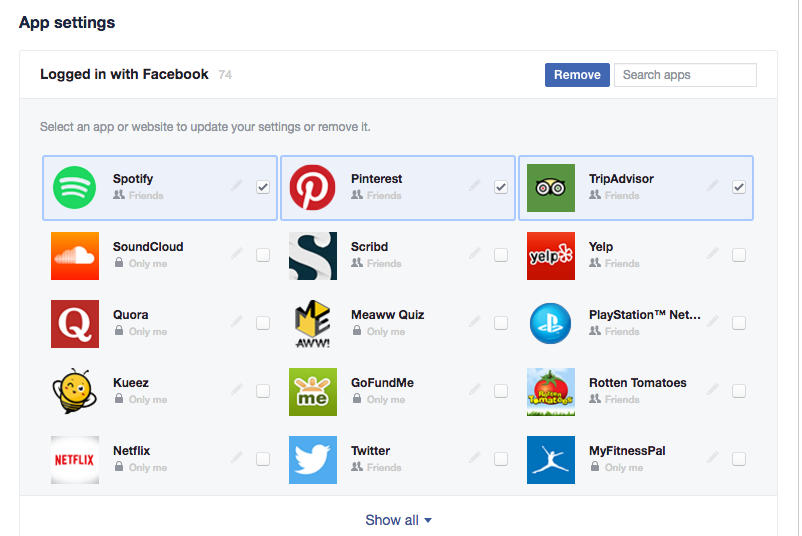 So, to review which all third-party apps and services are associated with your Facebook account, here's what you need to do. Head on to Facebook Settings> Apps and Websites to see which all third-party apps are being accessed through your Facebook account. If you wish to revoke the permission of any third-party app, tap the cross icon next to it!
Recover Deleted Messages on Messenger
Next on our list of Facebook tips and tricks is recovering accidentally deleted messages on Messenger. Yes, it does happen with all of us, right? So, let's cut to the chase and explore one of the best Facebook Messenger tricks that will allow you to easily recover deleted messages within no time.
Well, all you have to do is open any active Facebook conversation on Messenger and tap on the gear icon placed on the top-right corner and select the "Archive" option. Yes, that's right! Archiving your Facebook conversations is a great solution to keep all your conversations preserved. Even if you accidentally delete a text in a conversation, it will still stay preserved in Facebook data history.
Also, for more detailed information, tap on this link to know all about how to recover deleted messages on Facebook Messenger to keep your precious memories intact!
Wrap Up
So, fellas, this ends our quick list of Facebook tricks to ensure more privacy in your account. We would still recommend you limit the visibility and share restricted content on your Facebook account. Try to keep all your pictures, videos, and posts private, so that there's a lesser risk in being exposed online. Privacy is a crucial concern and you should certainly not ignore it any cost especially while accessing social media accounts like Facebook and Instagram. Follow these above-mentioned Facebook tips and tricks to add an extra layer of security to your account.
Good luck and stay safe!
Summary: Checking Facebook's news feed is literally the first thing we do to start off our day, right? But don't you think the overdosage of social media accounts sabotage our privacy? Here are some of the best Facebook tips and tricks to protect your account.
——–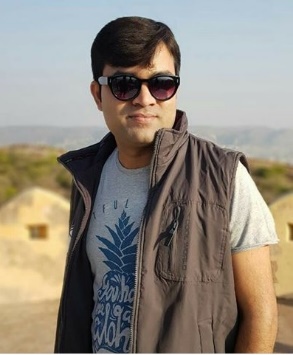 Author Bio: – Chandra Shekhar Choudhary is working at Systweak Blogs, as an SEO analyst and technical Content Writer. His potential of writing is PC tips, Android and Mac tricks and he is anxious in writing other technical blogs. You can also find Chandra Shekhar on Facebook, Twitter and Instagram.