Isn't she a beauty? That's probably the first thing crossing your mind right now, looking at Sony's Billabong inspired VAIO W netbook, that was recently announced over in Australia and due out next month for a whopping AU$749 ( about $620) price tag. It is expensive for a 10.1-inch (1,366 x 768) netbook, paired with a 1.83GHz Intel Atom N470, 2GB of RAM, a 250GB hard drive, Windows 7 Starter and an integrated Intel GPU,  if you get to think about it, but hey! that's exactly what arts and crafts were made for, isn't it? And frankly, Sony's engineers have already proven their worth in the industry, so whether you'd pay for a Sony-Billabong partnership or not, it's really up to you to decide – We are just sharing our crazy wish list here. As of today, a Stateside availability is still unknown.
Update: Looks like Sony's 10.1-inch Billabong netbook is finally making its way Stateside, with a pre-order page up and ready to take your orders at $500, and shipment set for June 11th. PR after the break.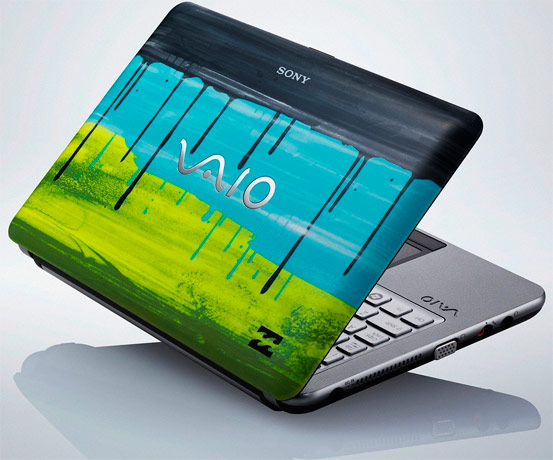 [via Akihabara News]
MEDIA ALERT: SURF'S UP! SONY AND BILLABONG PARTNER TO BRING BOARDSHORT STYLE TO VAIO MINI-PC
WHO: Great for college students and surf enthusiasts, the VAIO W® Series Imperial Lime Edition mini-PC features a boardshort-inspired design from Billabong. Ideal for taking notes in class or studying on the beach, the W Series is ultraportable and great for email, web browsing and social networking on-the-go.
WHAT: The W Series has a HD (1366×768) 10.1-inch LED backlit widescreen display that lets you view an entire web page side-to-side on a single screen. The unit comes with a roomy 250GB hard drive for all your on-screen media- such as movies and photos– just like that of a full-size PC. It is also equipped with Microsoft® Windows® 7 Starter operating system. And with a long battery life, users can get up to seven hours of use on a single charge.
Building on the partnership, Sony is proud to participate in Billabong's Design for Humanity event on June 10, 2010. This year, the Design for Humanity charitable initiative will benefit Invisible Children, an organization that rebuilds schools and provides jobs in war-torn Northern Uganda.
Sony will donate two of the new Billabong inspired W Series mini-PCs to be auctioned off at the Design for Humanity event with all proceeds going to the Invisible Children foundation.
Committed to the environment, Sony also features trade-in and recycling programs for all its PCs. For more on Sony's proactive approach to creating products that grow out of greener thinking please visit: www.sony.com/green.
WHERE: The VAIO W Series Imperial Lime Edition mini-PC starts at $500 and is available starting today for pre-sale, at Sony Style stores around the country. To find the closest Sony Style store, please visit: www.sony.com/pr/wseries. For more information on Billabong, please visit: http://www.billabong.com/us.