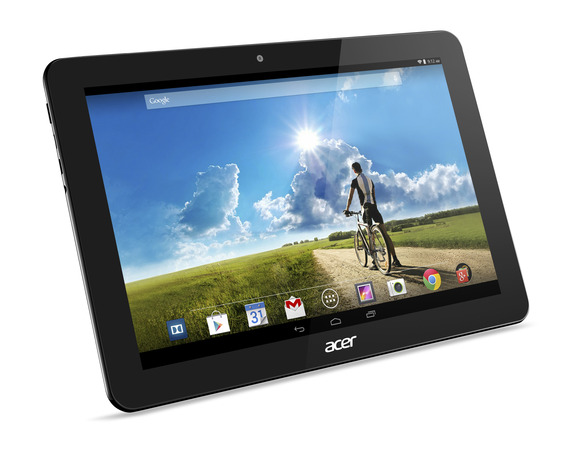 Over in Berlin at IFA 2014 Acer has just announced three new tablets in its Iconia lineup. The first two are the company's latest entry into the Android-powered slate arena, with the Iconia One Tab 8 which packs an 8-inch, 1,280 x 800 IPS display on top, along with a quad-core Intel Atom Z3735G processor under the hood.  The 8.5mm slate runs Android 4.4 KitKat which is designed by Google and it is Google's latest Android system. The specifications of the One Tab 8 also indicate that you are getting a pair of decent camera sensors on the front and the back, as well as microSD slot expansion to store all your valuable media including pictures, video, and music. Acer is said to start selling this tablet across Europe next month for only $149.
The Iconia Tab 10 is the second model in Acer's inexpensive Android series. It boasts a 10.1-inch 1,920 x 1,080 IPS display up front with a scratch-resistant Corning Gorilla Glass 3 cover atop. Furthermore, the pack includes a quad-core MediaTek processor chip inside, tucked with a built-in micro-HDMI port along with a Dolby Digital Plus sound system and  an Android 4.4 KitKat for the OS. The Tab 10 will be available sometime this month in black or white colors, priced at only $199.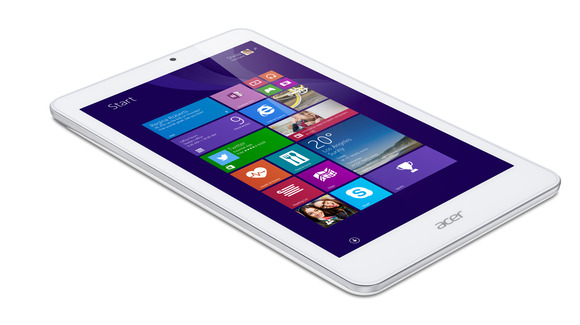 Finally, Acer has also announced it will soon release the Iconia Tab 8 W, which is an 8-inch 1,280 x 800 pixels tablet, capable of running a Windows 8.1 operating system. Believe it or not, it is a similar product to the One Tab 8 device, only with a slightly different type of experience if you come to compare it with the Android usability and the applications it offers. It will be launched next month in Europe as well for €150, with a US release sometime in November for $150.
Click on the Play to see the videos
[youtube id="Pbn-QgGBAPI"]
[youtube id="z2Wb3HcSFpk"]