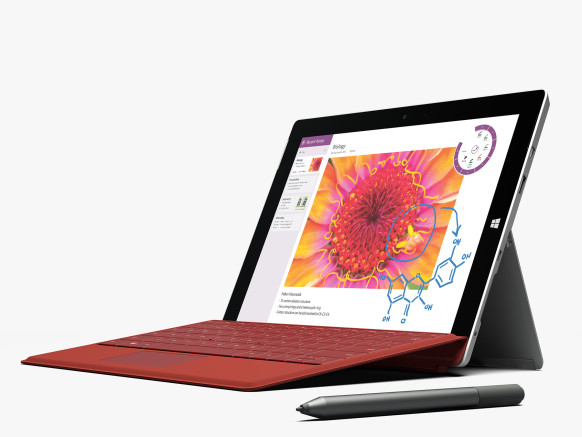 While the Surface Pro 3 is Microsoft's best hybrid Tablet/PC to date, the company today announced the launch of a new Surface 3 device, which one can easily describe as a lighter, thinner, and less-expensive iteration of the great Surface Pro 3.
Given that the Pro 3 lineup ranges between $800 to $2,000, Microsoft has apparently decided to adjust the pricing model with the new Surface series, so that it would be more affordable for new consumers as possible, but there is still a lot of stuff here. The new tablet, which boasts a gorgeous 10.8-inch display at 1,920 x 1,080 screen resolution is offered with your choice of either 64GB or 128GB of internal storage, but the higher the storage capacity, the more you'll pay.
Therefore, a 64GB of internal storage and 2GB of RAM will run you up to $499, while a 4GB RAM model and 128GB storage will set you back for $599, only a hundred dollars more.
Moreover, the slate is powered by a new quad-core 1.6GHz Atom x7 processor under the hood, alongside an 8MP camera on the back and a 3.5MP shooter on the front. The Surface also includes a multitude of ports, it sports a full-sized USB 3.0, plus a Mini DisplayPort, a microSD card expansion, a microUSB charging port, and a 3.5mm headphone socket for audio. A 4G LTE network support is optional.
There's also a three-position kickstand at the back, but you can find these tablets even more expensive with the optional 3-designed Type Cover keyboard bundle (+$129) which converts the slabs into a full-fledged laptop form factor, running under a full Windows 8.1 OS.  In addition to that, you can add in another $49 if you want to add a bit of color to your tablet with a Surface pen.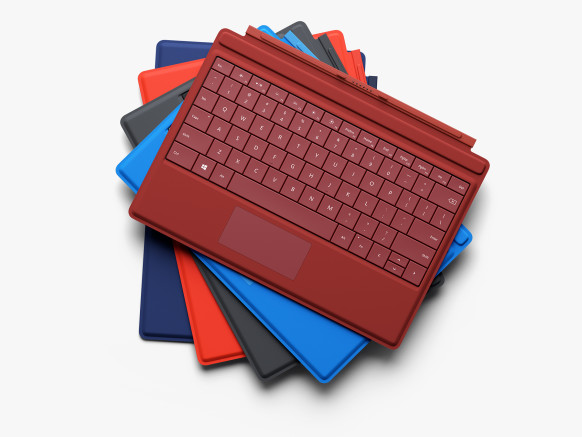 As for the goodies, Microsoft is giving away, for a very limited time, a year of free subscription to Office 365 including a full version of Word, Excel, PowerPoint, Outlook and OneNote, as well as 1 TB of Microsoft's OneDrive online storage service.
The Surface 3 is due out on May 5, so stay tuned for exciting news to come!
Hit the Play and watch the video
[youtube id="vPto6XpRq-U"]