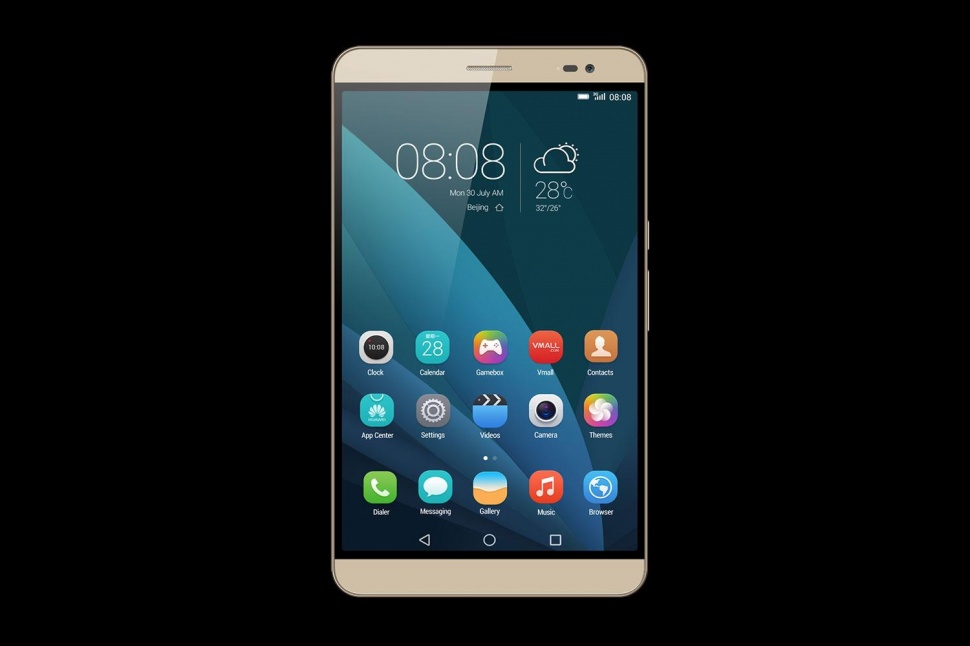 It was just a year ago when Huawei announced the release of the 7-inch MediaPad X1 tablet, which was until recently considered to be the lightest in the world. Today at WMC 2015, the company introduced an updated version of this giant Android Phablet with some various changes and upgrades all over the place to make it a better machine all-round.
The 7-Inch device that goes by the typical name of MediaPad x2, is said to arrive with a sturdy aluminum casing on board, featuring a 64-bit ultra octa-core chipset inside, as well as a 1200 x 1920 HD IPS display on top (323 ppi) and a Mali-T628 GPU for the graphics. Measuring in at a mere 7.18mm and tipping the scales at 239g, this beautiful slab will also be offering 2GB of RAM along with a 802.11ac WiFi connectivity, and 16GB of internal storage. Well, at least that's what you're getting in the X2 Silver version, while the premium Gold is offering 3GB of RAM and up to 32GB of internal storage.
Both models will also include an Android 5.0 Lollipop for the OS, alongside a massive 5,000 mAh Li-Polymer battery, as well as a 13-megapixel (f/2.4) rear camera and 5-megapixel (f/2.2) shooter up front.
Pricing and availability are yet to be determined, but they are expected to be around the same range of the previous model.
[youtube id="LtmkLZF8ViE"]
Video courtesy of  Android Authority