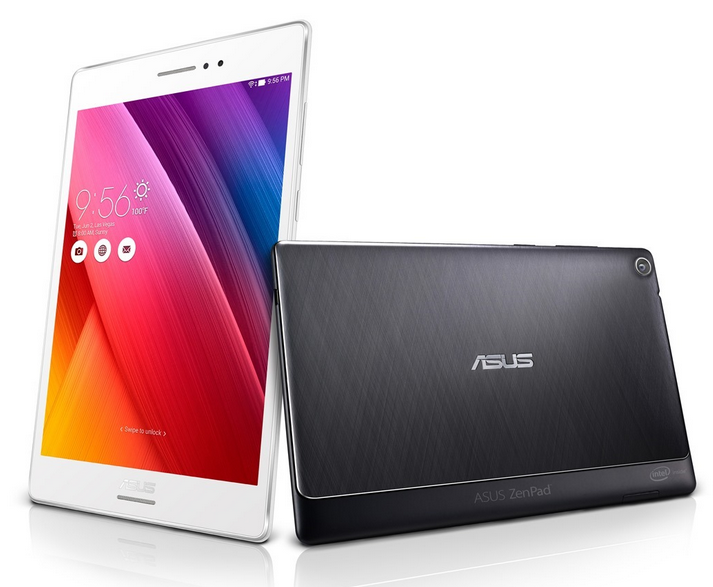 Computex 2015 — ASUS has officially rolled out a new line of super stylish Lollipop tablets, also known as the ZenPad series. The slates on stake which are said to replace the previous range of MemoPad variants include the ASUS ZenPad 8.0 (Z380C) and ZenPad S 8.0 (Z580CA) models, both of which to be available in 7-inch, 8-inch and 10.1-inch versions and are aimed at the low-end and the premium tablet market.
The first out of the two is the Asus ZenPad S 8.0 slab, a premium product for the high-end user with a sharp 2,048 x 1,536 (324 ppi) IPS display, as well as Intel's 64-bit Atom Z3580 chip processor, 4GB of RAM and your choice of either 16GB or 32GB of internal storage.
Measuring in at only 6.6mm thin, the ZenPad S 8.0 tablet runs on an Android Lollipop 5.0 OS and is coming with an 8MP rear-facing camera, a 5MP front-facing camera, one USB Type C connector on the side and a 15.2Wh battery, capable of up to 12 hours of continuous work.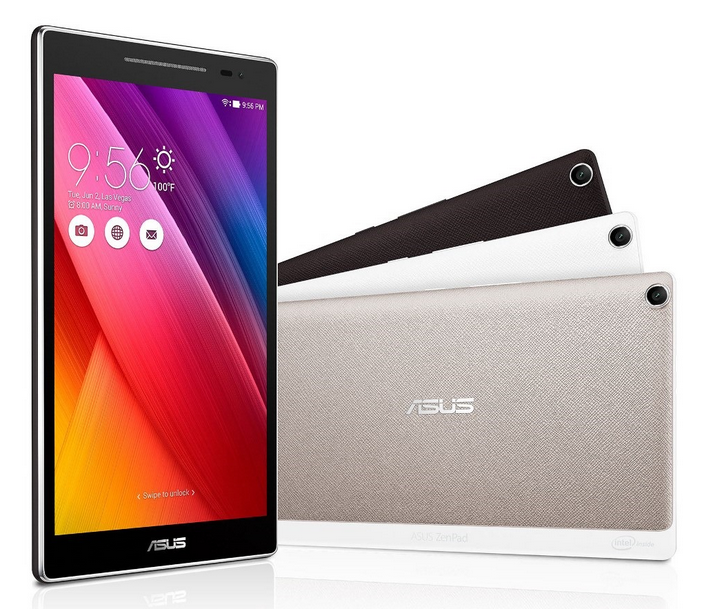 The second model, the ASUS ZenPad 8.0 Z380C, which provides a good entry-level consumer-business experience tablet with an Atom X3 (SoFIA) quad-core processor and Mali 450MP4 GPU is offering either 1 or 2 gigabytes of RAM under the hood, as well as your choice of either 8 or 16 gigabytes of internal storage. In addition to the standard 1280×800 pixel display on top, you're getting a 5MP rear camera behind, together with an Android Lollipop 5 OS and an optional Audio Cover cradle for adding 5.1 surround sound for your tablet. Connectivity options include WiFi, Bluetooth, and the optional dual 4G LTE network support.
Pricing and availability still remain undisclosed at the moment.