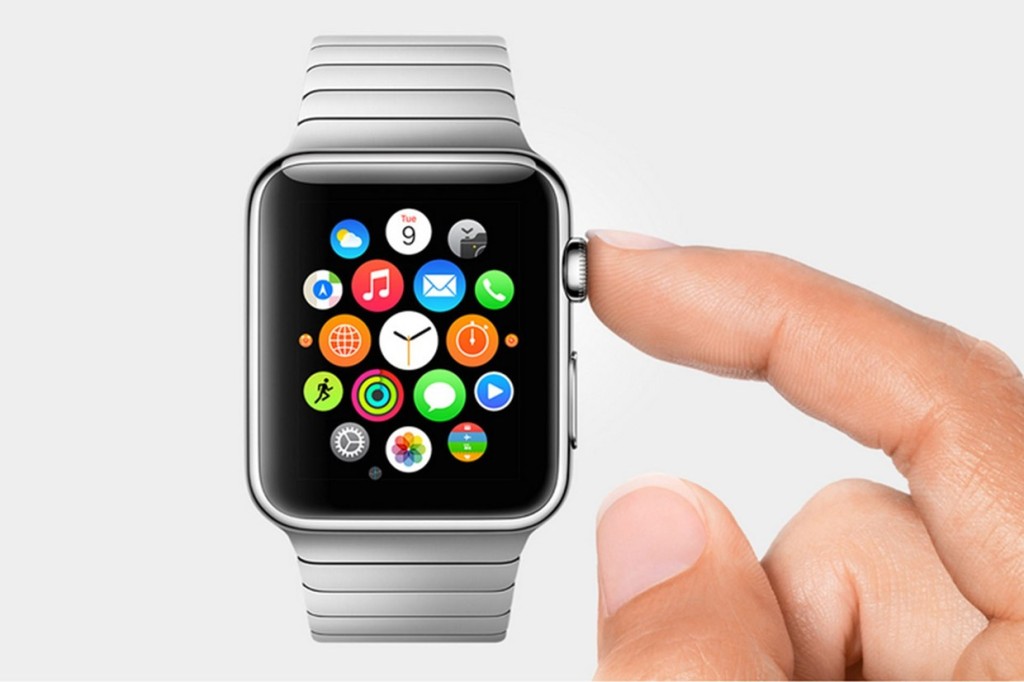 So Apple Watch pre-orders officially start this Friday, but is the watch truly worth the overall excitement? Well, it pretty much depends on who you ask, what's your budget and what exactly you are looking for.
judging by its looks and feel, the Apple Watch could potentially be a good and promising hardware timepiece. With a great set of wonderful features like the beautiful 38/42mm Force Touch display on top, heart rate sensor, Glances, Notifications, GPS, Siri, strong S1 chip, Music, Workout, Faces and Accelerometer, Apple's new smartwatch device definitely makes some impressive steps towards the future.
That been said, the device still seems to suffer from some early release bugs, which means it does not work exceptionally well for those who have been lucky enough to check it out.
Basically that is the time the reviews for the watch are starting to roll in and for now, they appear to be very positive but the product is still in early phase of development. Below we have posted some review quotes from some notable media and technology publications.
I didn't expect to like the Apple Watch. But I didn't expect to dislike it either. I feared my reaction would be meh. That would've been a shame because I believe in wearables and have been pulling for a breakout star.

The Apple Watch is that breakout star. It's gorgeous, smart, fun, extensible, expensive (a plus if you want to telegraph luxury and excellence) and an object of true desire.

Apple Watch does as much, maybe more, than competing smartwatches, but it doesn't demand that you pay attention to it. It also succeeded in its most important task: Getting me to keep my iPhone in my pocket. That's a pretty impressive feat.

Is my life better because of it? It's too soon to tell. But what I do know is that I thoroughly enjoy wearing it.

[youtube id="JOK03KS_USg"]
There's no question that the Apple Watch is the most capable smartwatch available today. It is one of the most ambitious products I've ever seen; it wants to do and change so much about how we interact with technology. But that ambition robs it of focus: it can do tiny bits of everything, instead of a few things extraordinarily well. For all of its technological marvel, the Apple Watch is still a smartwatch, and it's not clear that anyone's yet figured out what smartwatches are actually for.

[youtube id="noZAqbn92gM"]
You don't need an Apple Watch. In many ways, it's a toy: an amazing little do-it-all, a clever invention, a possibly time-saving companion, a wrist-worn assistant. It's also mostly a phone accessory for now.

In the months and years to come, that may change: with Apple's assortment of iPads, Macs, Apple TV and who knows what else to come, the watch could end up being a remote and accessory to many things. Maybe it'll be the key to unlock a world of smart appliances, cars, and connected places. In that type of world, a smartwatch could end up feeling utterly essential.

But the Apple Watch will need better battery life, too. Making it through a day isn't enough: it needs to last through the night, and another day, and another. The Pebble became my favorite smartwatch because its multiday battery made it feel more like a regular watch. The Apple Watch's battery life was sacrificed to achieve its superior software, features, and functions.
The Apple Watch's battery life is not nearly as long-lasting as some other wearable devices, but it's better than I expected.

Apple has promised that the battery will last 18 hours per charge with normal use. It hasn't yet died on me during the day, or even late at night. My iPhone actually conked out before the Watch did; this happened to Bonnie, too.

Some people have already decided they're getting Apple Watch on the day it comes out. Because they love Apple. Because they like new things and being the first to buy them. Because there has been so much hype around this product.

Others may want it because it offers a fluidity that other smartwatches don't — if you're already tied to Apple software like iMessage, iTunes, Siri and Health. Watch is the seemingly inevitable extension.

But Apple Watch is not a cure-all, and it's likely not a timepiece you will pass down to your grandkids. It is a well-designed piece of technology that will go through a series of software updates, until one day, years from now, when the lithium ion battery can no longer hold much of a charge and it won't seem as valuable to you.
The Apple Watch is far from perfect, and, starting at $350 and going all the way up to $17,000, it isn't cheap. Though it looks quite smart, with a selection of stylish leather and metallic bands that make for a sharp departure from most wearable devices, the Apple Watch works like a first-generation device, with all the limitations and flaws you'd expect of brand-new technology.

What's more, unlike previous breakthrough Apple products, the Watch's software requires a learning curve that may deter some people. There's a good chance it will not work perfectly for most consumers right out of the box, because it is best after you fiddle with various software settings to personalize use. Indeed, to a degree unusual for a new Apple device, the Watch is not suited for tech novices. It is designed for people who are inundated with notifications coming in through their phones, and for those who care to think about, and want to try to manage, the way the digital world intrudes on their lives.

Still, even if it's not yet for everyone, Apple is on to something with the device. The Watch is just useful enough to prove that the tech industry's fixation on computers that people can wear may soon bear fruit.

What's most thrilling about the Apple Watch, unlike other smartwatches I've tried, is the way it invests a user with a general sense of empowerment. If Google brought all of the world's digital information to our computers, and the iPhone brought it to us everywhere, the Watch builds the digital world directly into your skin. It takes some time getting used to, but once it clicks, this is a power you can't live without.


I've found the Apple Watch isn't a replacement for the iPhone, but it's the right screen for many important things. I only look at it in blips, for rarely more than five seconds. It shows me the weather with one finger swipe. It gets physical, gently tapping my wrist when something important needs my attention and lighting up when I lift my arm to look. It nudges when I've been sitting too long.

With the Apple Watch, smartwatches finally make sense. The measure of their success shouldn't be how well they suck you in, but how efficiently they help you get things done. Living on your arm is part of that efficiency—as a convenient display, but also a way to measure your heart rate or pay at a cash register. This is a big idea about how we use technology, the kind of idea we expect from Apple.

For now, the Apple Watch is for pioneers. I won't pay the $1,000 it would cost for the model I tested, only to see a significant improvement roll in before too long. But I plan to pay $400 for the 42mm Sport version once it's on sale. That's worth paying for a front-row seat for what's next in tech.


The watch is not life-changing. It is, however, excellent. Apple will sell millions of these devices, and many people will love and obsess over them. It is a wonderful component of a big ecosystem that the company has carefully built over many years. It is more seamless and simple than any of its counterparts in the marketplace. It is, without question, the best smartwatch in the world.

So Apple has succeeded in its first big task with its watch. It made something that lives up to the company's reputation as an innovator and raised the bar for a whole new class of devices. Its second task—making me feel that I need this thing on my wrist every day—well, I'm not quite sure it's there yet. It's still another screen, another distraction, another way to disconnect, as much as it is the opposite. The Apple Watch is cool, it's beautiful, it's powerful, and it's easy to use. But it's not essential. Not yet.

[youtube id="SaC00homOiA"]
After more than a week of daily use, Apple Watch has more than alleviated any concerns I had about getting through a day on a single charge. I noted the remaining charge when I went to bed each night. It was usually still in the 30s or 40s. Once it was still over 50 percent charged. Once, it was down to 27. And one day — last Thursday — it was all the way down to 5 percent. But that day was an exception — I used the watch for an extraordinary amount of testing, nothing at all resembling typical usage. I'm surprised the watch had any remaining charge at all that day. I never once charged the watch other than while I slept.

I've worn a watch every day since I was in 7th grade, almost 30 years ago. I'm used to being able to see the time with just a glance whenever there is sufficient light. Apple Watch is somewhat frustrating in this regard. Even when Wrist Raise detection works perfectly, it takes a moment for the watch face to appear. There's an inherent tiny amount of lag that isn't there with a regular watch.