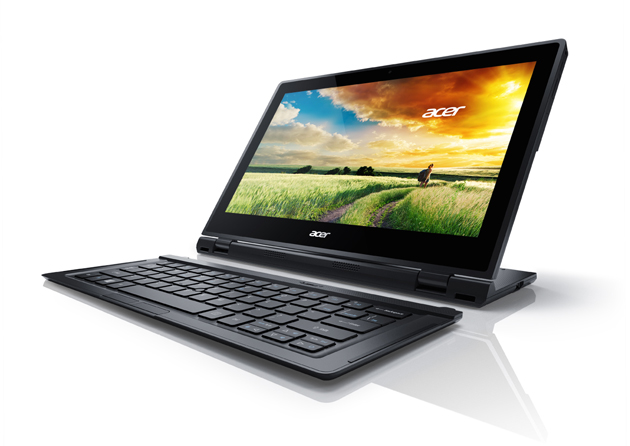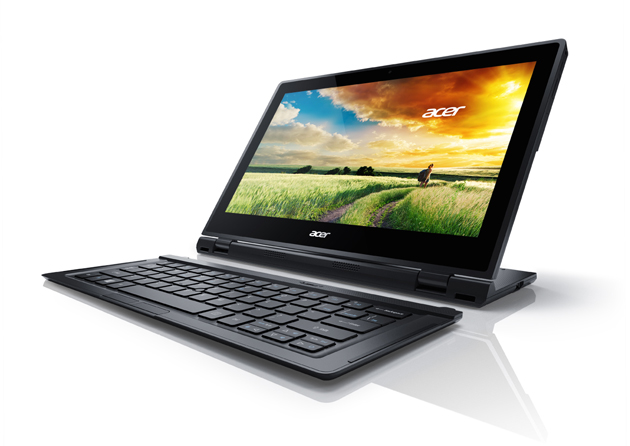 All these talks about Apple having a 12-inch iPad device launching next year have brought the market into some interesting new highs, with Microsoft's 12-inch Surface Pro 3 tablet already out around the globe, Lenovo announcing the 13.3-inch Yoga tablet Pro 2 model and Acer to intro the 12-inch Aspire Switch slab.
The later is actually a 12.5-inch (1920×1080) hybrid machine which is more of a combination of a basic laptop and a tablet sitting on top. The keyboard in here is obviously detachable, which makes it as an easy going tablet on-the-go, and the operating system is of a Microsoft Windows 8.1 breed.
Under the 12-inch swivel screen, which is only a tad bigger and sharper than the company's own Iconia Tab 10 slate, you'll also find Intel's low-power Core M processor at 800MHz when in tablet form and up to 2.6GHz in a PC mode. In addition, you have a choice of either 60GB or 120GB of solid-state storage, tucked with a micro-HDMI video output, and a USB 3.0 port. The battery inside is good for up to 8 hours of continuous video work.
the 12-inch switch is claimed to be five devices in one with various uses and different modes of transform.
The Switch will be available in North America in early 2015, with no pricing details disclosed. The tablet will arrive in Europe, the Middle East, Africa and Asia sometime before the end of this year, with prices expected to start around the 649 Euros.