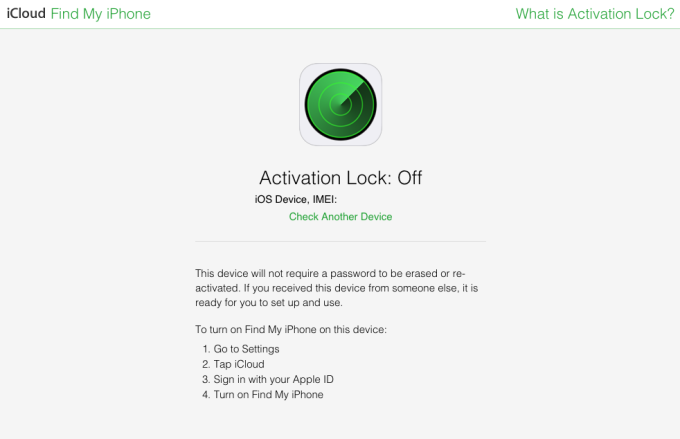 Apple has just released to the world a very useful online tool that will let potential iPhone buyers determine whether or not a second-hand iPhone (or any other iDevice for this matter) that they might consider nabbing is actually legit or not.
The company has announced that the new version of the iCloud tool will be enabled by default starting with iOS 8. In order to turn it into action you'll need to go to iCloud.com, and type inside the IMEI or the serial number of a certain device. By doing so, the platform will be telling you whether a device is protected with Activation Lock and whether or not it's ready for a new Apple ID signup or will require a password before another user can activate it.
In the case you already acquired a protected device Apple provides instructions on how to remove the Activation Lock and make it disabled once and for all. But make no mistake, it will require the cooperation of the previous owner.
[via iDownloadBlog]