How much are you willing to pay for a brand new tablet, $400, $500, maybe $600 or seven hundred? In apple's iPad case it may sound reasonable, but when it comes to ExoPC, a small company from France, we have our doubts. The last, as we hear, has recently gone official with an 8.9-inch Atom N270 CPU, paired with 2GB of RAM , 32GB of solid state drive, Windows 7 Premium (which means full browser support with flash) and slick rounded design (iPad anyone?). It also includes a multitouch display on top, 1.3MP webcam in front, wifi, Bluetooth, Ethernet 10/100, VGA output and 3 x USB ports – is that a netbook or what? Well, not if you count battery time – "only" four hours of work. Right now it's available in prototype mode for a whopping $780 and non-multitouch screen, but prices will presumably drop down to $599 when this thing comes out sometime this March.
Update1: And just in case you were wondering what exactly happens inside the ExoPC bowels, hit the break and get a taste. You will find that Intel Atom N270 CPU, tucked with a 945 Express chipset, a Ene memory card controller and an open Mini PCI-Express slot. OH, and there's also a big fan as you can see, to cool things around.
Update2: The guys at engadget were lucky enough to get a video of the ExoPC in action and from their initial impressions it seems to be responsive despite the "low-pressure" resistive touchscreen. Other than that, it looks pretty bulky in our humble opinion, but hey, it's up to you to decide whether to shell $599 for this one or get Apple's iPad for $100 less. Hit the break to see the video.
Update3: Looks like ExoPC has decided to wait just a few more months before going out with its most attractive 8.9-inch tablet. The purpose of this postpone is specs improvement, in order to match current components standards.
"With [CiaraTech's] help we are improving the specs: better processor, graphics, better battery life, thinner, better screen and touch panel. We should hit FCC soon. As we have more time we are adding more features in the ExoPC UI Layer (ex. an app / media store)."
Update4: Turns out the ExoPC will not be available before September 7th of this year. In addition, the company plans to replace the old N270 processor with a new one, probably Intel's Atom N450, along with a Broadcom Crystal HD accelerator, to improve 1080p video support. Stay tuned.
Update5: It seems the ExoPC final name will be the "Slate" and rumors claim it will be offered in four different flavors including 32GB WiFi, 32GB WiFi or 3G / GPS, and 64GB WiFi or + 3G / GPS. Check out the second hands-on video we've added after the break.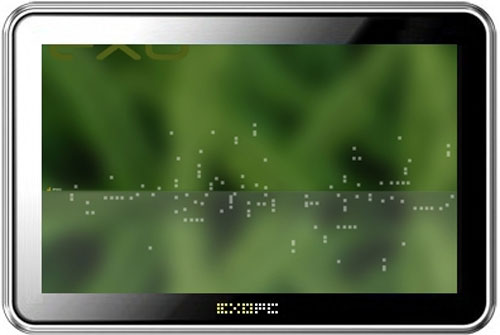 [via slashgear]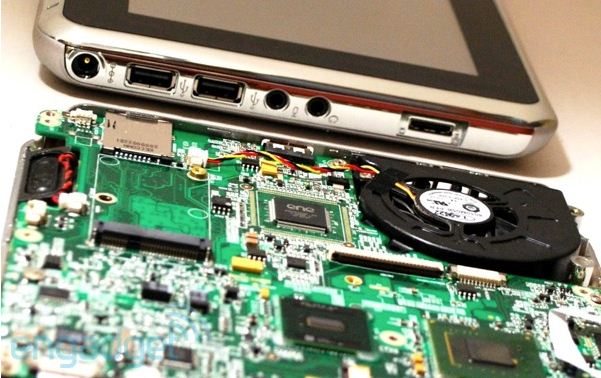 [viddler id=c1bdbb12&w=437&h=288]