Still clashing off court (and soon probably on court) with TechCrunch founder Michael Arrington about their former mutual Crunchpad adventure, which apparently imploded few days ago, Fusion Garage ostentatiously sends a "business as usual" message to whom it may concern,with its yesterday's official introduction of the JooJoo ( means "magic"), a 12.1-inch tablet which suppose to be released instead of the Crunchpad and presumably to include a capacitive 12.1-inch touchscreen, bounded by a clean slick frame that hides underneath a 4GB SSD, together with a WiFi, an accelerometer, a 5 hours battery, a video adapter with "enough graphic power to deliver full HD video" and various ports relay on both sides. The 2.4 pounds grayish machine suppose to run a UNIX-based OS that loads up in 9 seconds, while mother company, Fusion, is claimed to start accepting  pre-orders on December 11 – three days from now – carrying a price tag of $499. Stay tuned for more to come.
Update1: We've added couple videos after the break, so hit the jump and take a first look.
Update2: The JooJoo is now available for pre-orders at $499, as Fusion Garage adds a $30 dock (the one in the picture) to its accessories lineup. Specs wise, we get to hear it'd probably house either Intel's Atom Z530 or GMA500 processors, consider that 1080p video support the tablet smoothly plays. Shipping is set to begin "within 8-10 weeks", although we have our doubts, now that Arrington's legal action against FusionGarage shifts to Federal court.
Update3: And, as expected, Michael Arrington sues Fusion Garage over the JooJoo-Crunchpad situation, alleging false advertising, breach of fiduciary duty, misappropriation of business ideas, fraud, and unlawful business practices. More about the issue on TechCrunch. A copy of the lawsuit can be found here.
Update4: Looks like JooJoo's shipping will delayed to March 25 due to the tablet's capacitive screen manufacturing issues. To compensate those who already pre-ordered a piece of this wonder, Fusion Garage will give away that $30 kick stand you see in the picture.
Update5: Apparently, Fusion Garage has finally started to ship JooJoo tablets to happy customers who already pre-ordered one from its website, and suppose to receive the tablet somewhere around March 29th.
[thejoojoo]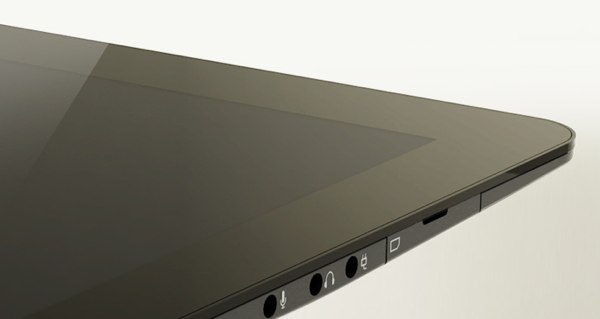 [youtube]http://www.youtube.com/watch?v=imnE_RWCcUI[/youtube]
[youtube]http://www.youtube.com/watch?v=pYzwIKm22Cw[/youtube]