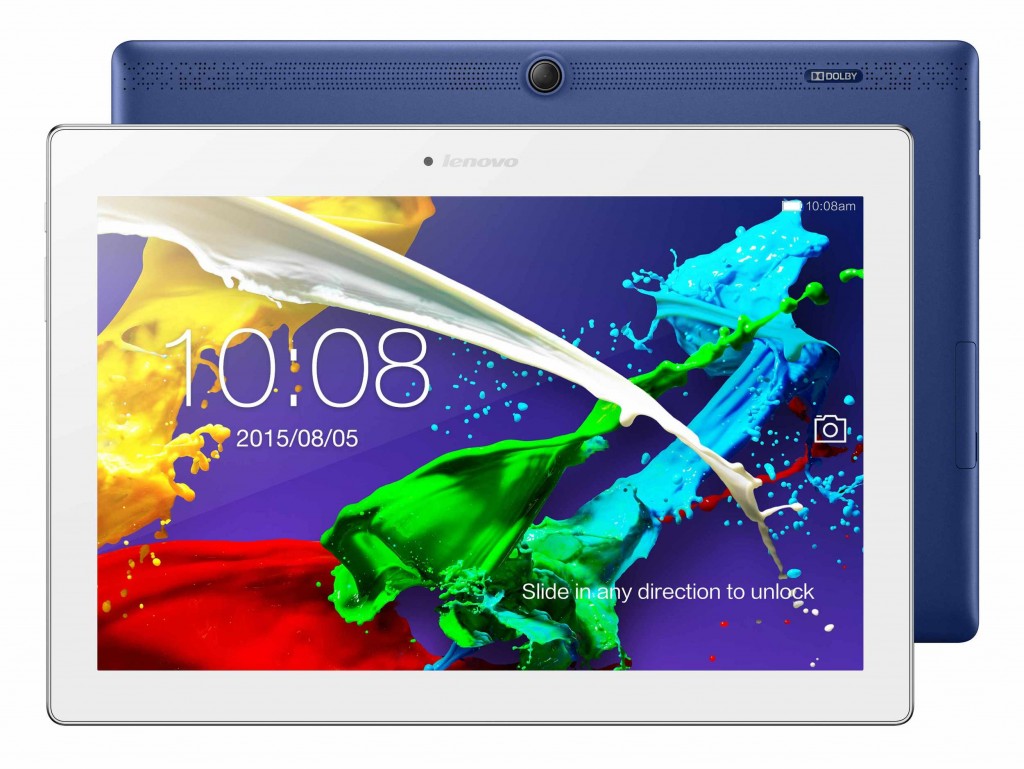 At World Mobile Congress 2015, Lenovo has unveiled a new line of friendly low-budget tablets, dubbed the A10 and the A8 , with both names to indicate sizes. The two slates which will set you back for sub $200 sport an upgrade over previous models in that they both include a MediaTek 64-bit Quad-core processor, as well as Dolby Atmos sound technology and multi-speaker soundbar on for maximum audio experience.
As expected, Lenovo's Tab 2 A10 tablet is the biggest model that the company offers in this series, measuring only 8.9mm thin and about 509 grams in weight, while featuring a 10.1-inch Full HD IPS display on the top. Out of the box, the A10 is planned to run on Android 4.4.4 KitKat OS but the company promises it will be updated to Android 5.0 Lollipop some time later. Other than that, it ships with a dual-band WiFi, along with up to ten hours of 7,200 mAh battery, and a 8-megapixel camera shooter on the back.
Technical specs:
10.1-inch Full HD IPS LCD display (1920×1200 resolution).
Wifi: 1.5GHz quad core 64-bit MediaTek MT8165 processor
LTE: 1.5GHz quad core 64-bit MediaTek MT8732 processor
16GB of internal storage, MicroSD  (expandable up to 32GB).
2GB of RAM
8MP rear-facing camera, 5MP front-facing camera
OS: Android 4.4 KitKat
Sound: Dolby ATMOS 3D Surrond Sound
Size: 171 x 247 x 8.9mm, 509g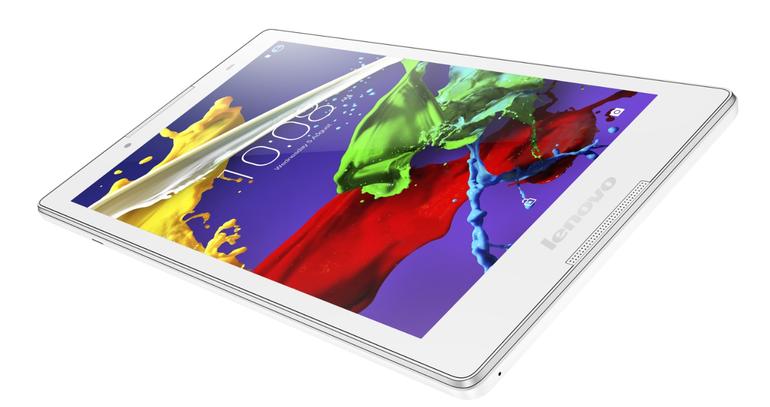 The Tab 2 A8 tablet which packs an 8-inch HD IPS display, is basically designed identically like the bigger a10, with just a few discrepancies like a smaller amount of real estate on the screen and lower resolution, as well as a smaller battery packinside, a 5-megapixel rear camera, and a dual SIM card slot expansion for those who'll buy the international version. Besides that, they are pretty much the same.
The Tab 2 A10 and Tab 2 A8  will hit the market this coming April for $199 and $129, respectively, while the A10 model is said to be available in Pearl White and Midnight Blue and the A8 flavor should be out to the market in colors such as Pearl White, Ebony, Midnight Blue and Neon Pink.
Technical specs:
8-inch Full HD IPS LCD display (1280×800 resolution).
Wifi: 1.3GHz quad core MediaTek MT8161 processor
LTE: 1.3GHz quad core MediaTek MT8735 processor
8GB/16GB of internal storage, MicroSD  (expandable up to 32GB).
1GB of RAM
5MP rear-facing camera, 2MP front-facing camera
OS: Android 5.0 Lollipop
Sound: Dolby ATMOS Surrond Sound