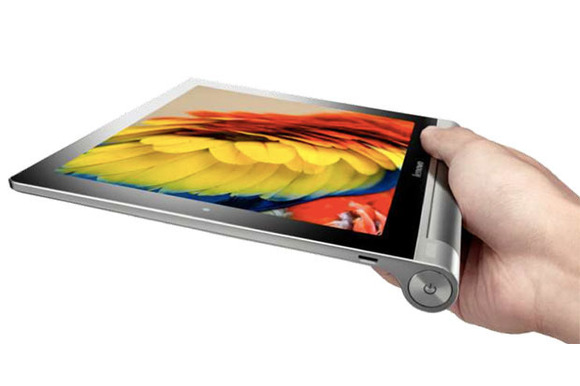 Lenovo's Yoga Tablet 8 and 10, which only launched four months ago, are somewhat of a different breed in their appearance and design, featuring a long wide kickstand at the back and a curvy handle that's not afraid to bend a few rules. Today, however, the company has slightly improved these fancy shamncy Android models even further with the addition of a better line of specifications. While the overall shape of the Yoga is preserved, the internal structure has been functionally upgraded.
The new version, known as the Yoga Tablet 10 HD+, comes equipped with a 10.1-inch 1,920 x 1,200 Full HD display, compared to the early model's 1,280 x 800 screen resolution. This model features a quad-core 1.6GHz Snapdragon 400 processor under the hood, while previous slates were mostly based on a 1.2GHz MediaTek processor. Finally, the internal memory is doubled to include an integrated 2 gigs of RAM and an 8-megapixel front-facing camera vs. a 5-megapixel shooter on the first iteration of Yoga tablets.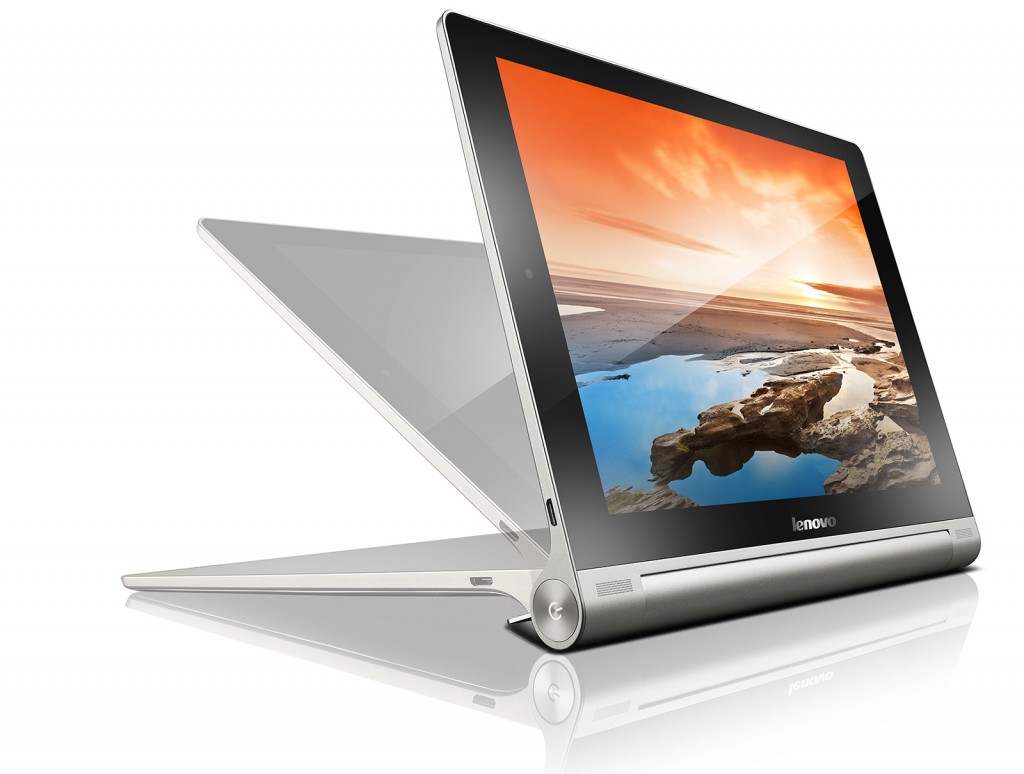 Lenovo offers 16GB or 32GB storage configurations with the new Yoga 10 HD Plus. Moreover, there's an optional 3G wireless connectivity as well as microSD slot expansion, Bluetooth 4.0, 802.11n standard Wi-Fi, and last but not least, a massive 9,000mAh battery pack, with up to 18 hours of continuous run time.
Yoga 10 HD+ tablet is likely to be shipped with Google's Android Jelly Bean version sometime in April with prices starting at $349 for the 16GB option.
[youtube id="flZCgPbaNu8″]
Video courtesy of
Mobilegeeks