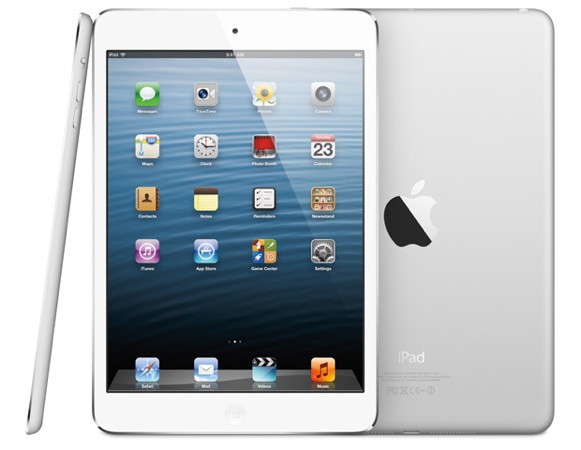 Apple is reportedly experiencing some major issues fitting a Retina Display in the next generation of its iPad mini. While the latest report suggests that the Cupertino giant is testing a high-res retina screen from Samsung (due out in the fourth quarter of 2013), a hidden line within iOS 7 code leads us to believe that the company is working very hard on some new iPad Mini forms, known as the "2,8," "2,9," and "2,10" and as opposed to the current iPad "Minis" which are commonly represented by "2,5," "2,6," and "2,7" codes (as pointed by the good guys over at 9to5Mac).
In terms of specs, the three suggested devices will presumably include the same A6 chip, one can find inside of Apple's iPhone 5 and fourth-generation iPad. In addition to that, there are clear references to a similar array of cellular technologies and the usual gear of the good old baseband platform. Another report, by NPD DisplaySearch, suggests that the new Mini lineup, which is rumored to be launching in the first quarter of 2014, will be featuring a slimmer design than the current generation but specification wise, there is no clear evidence for a complete internal makeover.
As part of the ongoing debate about whether the next iPad mini would include a Retina display or not, the latest version of the iOS 7 code (the fourth) is ever more distressing given the absence of the double-resolution images found on Apple's most popular Retina devices. To put it simply, there is no Retina Mini for you, at least not now. 
Sure, lots of things could be wrong because in the real tech world there's no such thing as absolute certainty. But the iOS code is a good source of information to learn about Apple's most secret plans for the near and distant future. Whether there will be a Mini Retina or not, we'll have to wait and see.