Well, this one came out of the blue with no official announcement, but a fairly reasonable cause. It's Sony's latest M series netbook which suppose to replace the Vaio W series with more updated specs but pretty much the same feel and looks. From what we know so far (and there's not much to say), It would boast a 10.1 1024×600 16:10 LED display, jammed with a 1.66GHz Intel Atom N450 processor, 1GB of RAM, 250GB hard drive, 802.11 b/g/n WiFi, Bluetooth 2.1 + EDR, a built-in webcam and Intel's new GMA 3150 graphics accelerator. As of today, there's still no word about price or availability, but hey – we promise to deliver, once they get to our hands.
Update1: Netbooknews says it would run for $349 euros either in Black or Silver flavors. In addition, it suppose to include Windows 7 Starter and a 6 cell battery pack onboard.
Update2: The Vaio M is all set for a European April launch, with UK prices starting at £300 (around $455) for basic specs, mentioned above.
Update3: Did we say set and ready? It's now official, the Vaio M that is. Similar specs and same prices as noted before.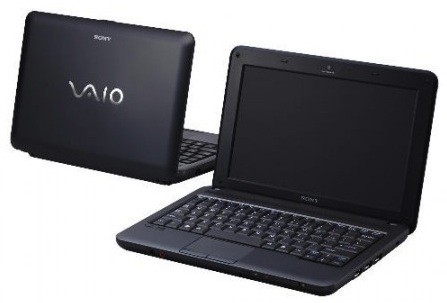 [via Sony Insider]