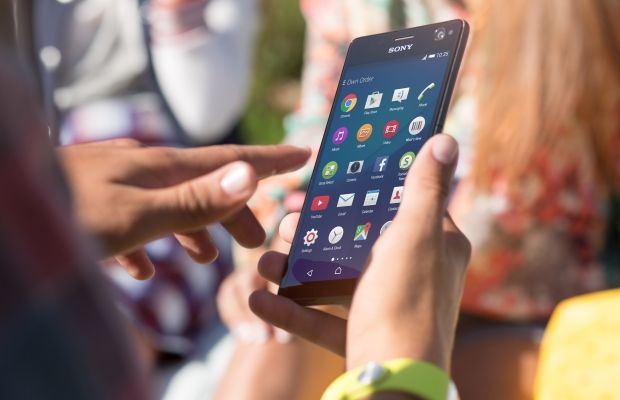 Sony has just launched its two new smartphones in India. These are Xperia series smartphones named M4 Aqua Dual and C4 Dual. Xperia M4 Aqua Dual has been priced at $390 (Rs. 24990) while the price of C4 Dual has not been disclosed yet. M4 Aqua Dual happens to be the first smartphone fitted with an octa-core processor. As both smartphones belong to Xperia series and share many similarities, it becomes confusing for the people to choose one of the two smartphones. This article attempts to compare the two smartphones to highlight their pros and cons.
Dimensions
Sony Xperia M4 Aqua Dual has dimensions of 145.5X72.6X7.3mm. On the other hand, C4 Dual measures 150.3 x 77.4 x 7.9mm. This means that M4 Aqua Dual is thinner of the two siblings. However, C4 Dual is not only longer but also wider than M4 Aqua Dual. As far as weight is concerned, C4 Dual is heavier at 147g while the weight of M4 Aqua Dual is only 140g.  Thus for all those who prefer a lighter and thinner smartphone, Xperia M4 Aqua Dual is a better choice.
Processing power
Both these Xperia smartphones are equipped with octa-core processor to make them lightening fast. Xperia M4 Aqua Dual is fitted with a Quad-core Qualcomm Snapdragon processor with 4 cores at 1.5GHz and other 4 cores at 1 GHz. On the other hand, Xperia C4 Dual is powered by a 54 bit 1.7 GHz octa core processor from Mediatek (MT6572). This makes the processor of C4 Dual around 13% faster than the processor of M4 Aqua Dual. Both smartphones run on the latest Android 5.0 Lollipop operating system.
RAM and onboard storage
Both smartphones belonging to the Xperia range of phones are fitted with a solid 2 GB of RAM and provide 16 GB of onboard memory. However, M4 Aqua Dual is also available with an 8GB model having 2 GB of RAM. One can expand the memory of both smartphones using micro SD cards.
Display
It is the bright and colorful display that attracts most buyers. Xperia M4 Aqua Dual has a 5 inch display whereas C4 Dual has a larger 5.5 inch display. Both phones make use of IPS LCD screens. The resolution produce by C4 Dual is higher at 1920X1080p whereas Xperia M4 Aqua Dual reaches a resolution of only 1280X720pixels. Even in terms of pixel density, C4 Dual is way ahead with 401ppi whereas M4 Aqua Dual has 294ppi.
Camera power
Both Xperia smartphones from Sony are dual camera devices. Both M4 Aqua Dual and C4 Dual are fitted with 13 MP rear cameras. Both rear cameras can record videos in HD and fitted with LED flash and Autofocus features. Both smartphones also have 5 MP front cameras. However there is LED flash in the front camera of C4 Dual whereas this feature is absent in the front camera of M4 Aqua Dual.
Battery life
In terms of battery life, Sony Xperia C4 Dual is a winner as it is fitted with a 2600mAh Li-ion battery whereas M4 aqua Dual is fitted with a smaller 2400mAh battery.  Both phones have non removable batteries. This often poses a problem for the users. With a removable battery, they can remove the battery when the set hangs because of some reason. The standby time of battery of M4 Aqua Dual is 779 hours while it gives a talk time of up to 13 hours. Surprisingly, even with a larger battery, C4 Dual gives roughly the same 13 hours of talk time to the user.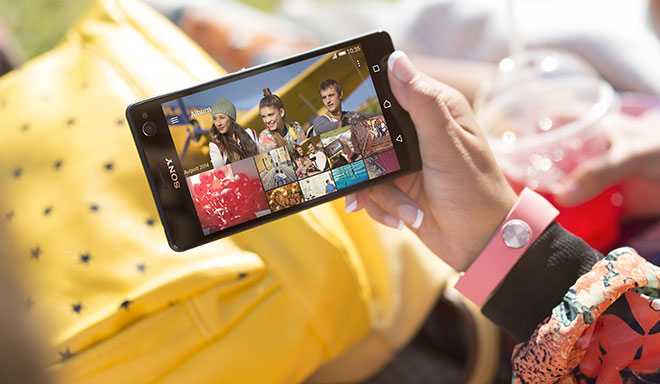 Connectivity features
Both Xperia series smartphones are packed with great connectivity features. Both phones are Wi-Fi 802.11 a/b/g/n and they can become Wi-Fi hotspots. Both have GPS, GPRS, Bluetooth V4.1, and micro USB V2.0. Both phones also have NFC and DLNA. However, M4 Aqua Dual boasts of HDMI port for display on larger screens while C4 Dual lacks this feature. Both smartphones are fitted with HTML 5 browsers. Both smartphones are also fitted with FM radios with RDS.
Extra features
Xperia M4 Aqua Dual has a dust proof design. It is also water resistant up to a depth of 30 meters as per IPS68 certification.  Both these features are lacking in C4 Dual smartphone. This makes M4 a better choice for people working in close proximity to water and those who work in dusty environments.
Price
Both these smartphones belong to the mid price segment. While Sony has announced the price of M4 Aqua Dual, pegging it at $390 (Rs. 24990), it has not disclosed the price of C4 Dual. However, given the specifications, experts believe that it should have a more or less similar price tag.
Conclusion
Both Xperia M4 Aqua Dual and Xperia C4 Dual are great smartphones boasting of very similar specifications. Both are also expected to be priced at similar levels. Sony is projecting M4 Aqua Dual as the first dust resistant and water proof smartphone in this segment. M4 Aqua Dual is the thinner of the two smartphones though C4 is much longer and wider. C4 Dual boasts of a larger display (5.5 inches) and it also produces a much higher resolution than M4 aqua Dual. Thus C4 Dual will be the first choice of consumers who are fond of watching videos on their smartphones. Both smartphones run on latest Android 5.0 Lollipop OS but the C4 is ahead of M4 aqua Dual as it has 13% more processing power because of 1.7 GHz processor in comparison to 1.5 GHz processor of M4 aqua Dual.
On the face of it, C4 Dual has better specs than M4 Aqua Dual as it has larger display, bigger battery, and a faster processor. But some people might prefer M4 Aqua Dual because of its dust free and water proof designing. Experts believe that M4 would be the first choice if Sony decides to sell C4 at a higher price. But if the price difference is close to a thousand Rupees, most people would go in for C4 Dual.
Images are courtesy of Sony