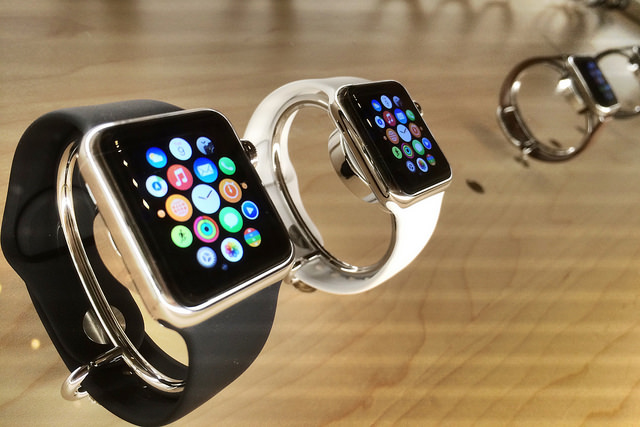 When the Apple Watch first gone on sale worldwide, it was only available to buy online. It's true that potential customers could make appointments to try on the smartwatch at Apple Stores nearby, but the actual purchasing procedure was basically online.
Now the Cupertino giant announces that its legendary piece of wearable watch is finally set to arrive at retail. The official declaration is taking place about two months after the watch has been released online and the company is finally ready to begin selling some variants of the Apple Watch starting in two weeks from now.
Jeff Williams, Apple's senior vice president of operations, says that "all orders placed through May, with the sole exception of Apple Watch 42 mm Space Black Stainless Steel with Space Black Link Bracelet, will ship to customers within two weeks. At that time, we'll also begin selling some models in our Apple Retail Stores." And adds that the company is "making great progress with the backlog of Apple Watch orders"
In addition to that, the Apple Watch is coming to seven more countries around the world, including Italy, Mexico, Singapore, South Korea, Spain, Switzerland and Taiwan at the end of June. The watch will be offered both in Apple stores and online. Moreover, the company will also be spreading the smartwatch love via high-end fashion boutique retailers in places like Milan, Seoul and Singapore.
[Apple]
[Image Credit, Flickr, Shinya Suzuki]