Toshiba revealed on Tuesday a new line of Windows 8.1/Android tablets, at affordable and competitive price choices. The Japanese company, which has struggled to compete with the popular iPad and with Samsung's Galaxy Tab series, has finally reached the point where it will be attractive to buyers. Yes, competition is the best way deliver what consumers want at the lowest possible cost.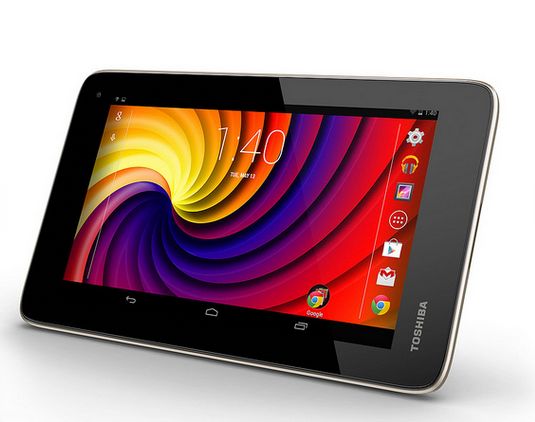 Getting started with the Excite Go, this 7-inch slate offers rather low 1024 x 600 screen resolution but the tablet is packing merely 16GB of internal storage. Thankfully, there's a microSD slot so you can add up to 128GB if needed. The Excite Go also runs Android KitKat OS, powered by a quad-core Intel Atom processor, and a battery that Tosh claims will last up to 8 hours on continuous use. The Go will normally retail for $109.99, but you will be able to nab one in early July for only $99. Not a bad deal at all for Toshiba, an international brand that offers high-quality products.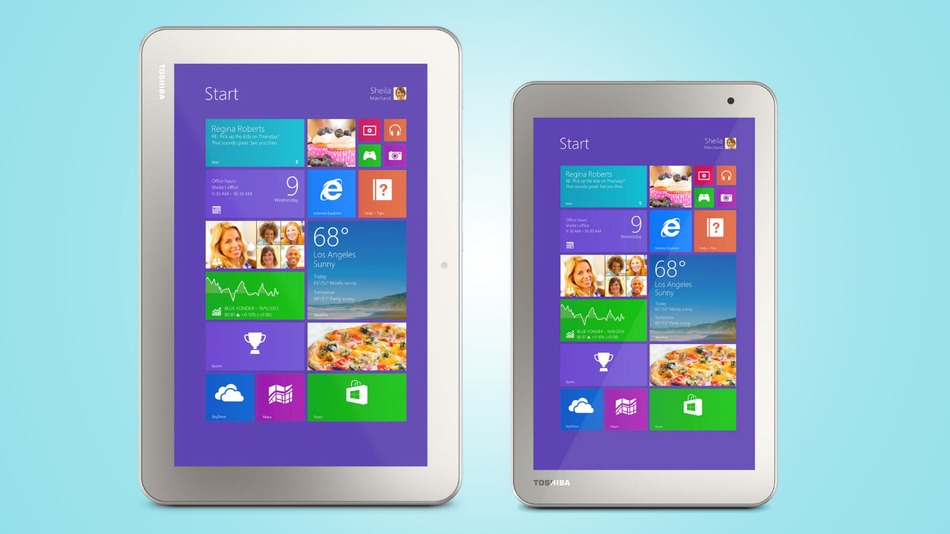 Moving on to the next batch, Toshiba is adding two more Windows tablets, the 8- and 10-inch Encore 2. The duo, which will start at $200 for the 8-inch and $270 for the 10-inch, are said to tout quad-core Intel Atom processors under the hood, as well as 1,280 x 800 IPS screens and up to 64GB of internal storage, expandable up to 128GB via microSD card slot. Toshiba promises up to 10 hours of battery life on average use, alongside a single-year subscription to Office 365 Personal package. Other notable features include an 802.11n Wi-Fi, together with a front-facing shooter plus a 5MP rear facing camera, tucked with an HDMI-output and a Micro-USB 2.0 port.
If any of you are thinking of buying one, let us know what you think​.