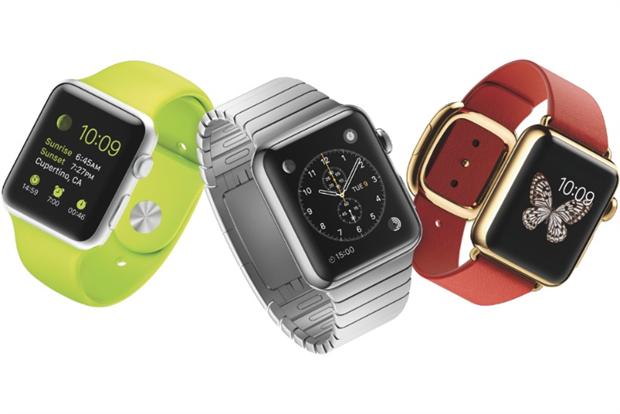 Apple's smartwatch, or as we all tend to call it, Apple Watch or the iWatch, so to speak, has been officially released, after getting unveiled in September 2014. The line which includes three major watch categories is said to be available for pre-orders on april 10th, shipping on April 24th. CEO Tim Cook has officially confirmed most of the details that already emerged while adding some more interesting info to convince us all of its great potential.
Apple only mentioned a $349 base price back in September and today we have been fortunate to learn that prices will indeed start at $349 for the Basic 38mm Sport smartwatch model and will eventually climb all the way up to more than $10,000 for an 18K Watch Edition flavor. That depends of course on which, size, and band you guys decide to choose. Here's the breakdown:
Apple Watch Sport edition made of aluminum alloy. Comes in silver or Space Gray flavors and includes five different color plastic wristbands – $349 for 38mm, $399 for 42mm screen sizes.
Apple Watch Stainless Steel case edition – Starts at $549 for the 38mm model and up to $1,049, depending on which, size, and band. The 42mm device is $50 more on each category.
Apple Watch Edition is the most expensive watch in the series. It features an 18-karat gold case and will run for $10,000 for the "entry" level model and up to $17,000 for the top Premium version.
As mentioned, the Apple Watch, which boasts an Apple S1 processor under the hood, will go live in 38mm (1.32-inch) and 42mm (1.5-inch) Retina screens with sapphire (optional) and display resolution of 272×340 and 312×390, respectively (based on the Apple Watch SDK).
Dimensions 38.6 x 33.3 x 10.5mm, 42.5g or 42 x 35.9 x 10.5mm, 50g.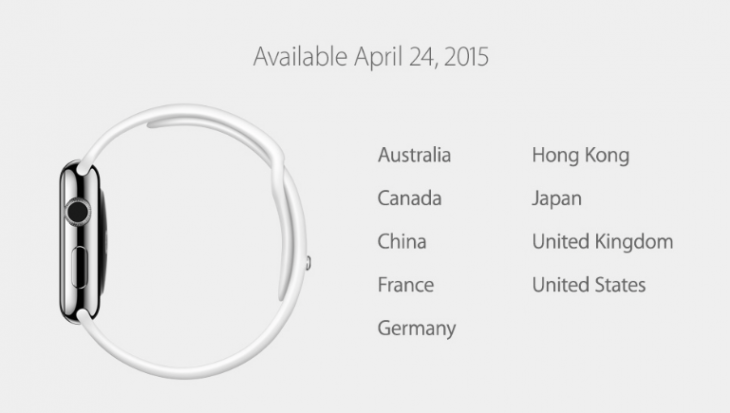 First round of global release said to include countries like the UK, the U.S, Germany, Australia, China, Japan, Hong Kong, Canada, and France.
Apple's tim Cook claims that the Apple watch is the most advanced timepiece ever created. The Apple Watch is accurate to within 50 milliseconds of the 'Universal Time Standard'.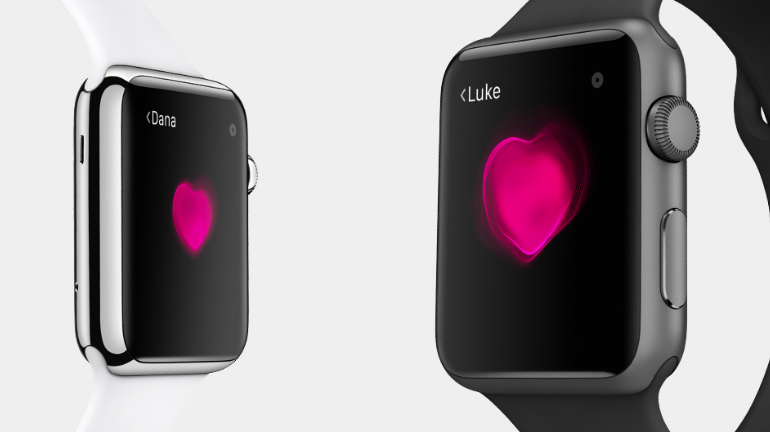 Any Apple watch has different faces and different configurations. There's a Digital Touch feature letting you send a sketch, a tap, or even your heartbeat to your dear ones as long as they have an Apple Watch as well.
You can easily answer a call or a message right from your Apple Watch using the built-in speaker and mic — and make phone calls too but only via your iPhone device. In this context I should mention that some Chinese Android smartwatches also include an independent SIM card tray which, unfortunately, you don't get to see in the Cupertino version.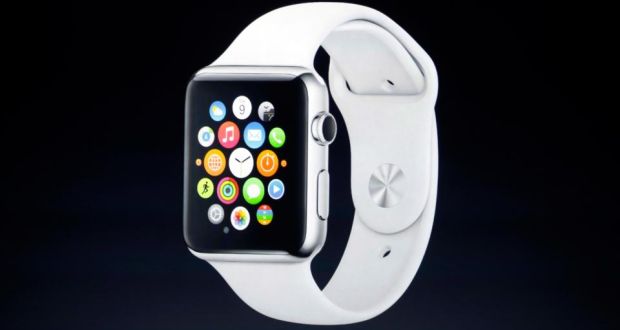 The Apple watch has all sorts of health features and at the end of the week, it sends you a little health report of what you've done (or what you haven't). Thw watch encourages you to sit less, move more and get some exercise to stay in shape.
Obviously, notifications you receive on the iPhone can automatically appear on the Apple Watch thanks to the Notification app which you can already download from the App Store. The watch is also powered by Siri, so you can talk to the screen and pose the weirdest questions you want – Simply raise your wrist and say "Hey Siri" to do all kinds of things with it.
Other apps and features allow you to scroll through and like images on Instagram right from your wrist, Request a ride on Uber with Apple Watch, without reaching for your phone. you can even check into your hotel and unlock your room with the watch, not to mention the ability to control your personal garage door from afar and so many other different forms.
And to the most interesting part (other than price) – Apple watch designed with All Day battery life, so you're getting approximately around 18 hours of continuous work. Not so bad after all.
Update1: Apple has just released iOS 8.2 with support for the Apple Watch. The latest and greatest release of the iOS comes pre-loaded with the Apple Watch app inside (which cannot be removed), so that you will get the chance to handle your watch, install different apps and tweak different settings. Basically, the watch requires a sync with an iPhone 5 or above, running under the iOS 8.2 version inside; otherwise, it simply won't work. You can download iOS 8.2 immediately from the App Store, and get for your phone a few minor improvements in stability, as well as some basic bug fixes and changes to the health app and such, but nothing so biggie to be honest, besides the noticeable addition of the Apple smartwatch support.
Update2: Apple Watch includes 8 GB of storage, allows 2 GB of music and 75 MB of photos.
Update3: Apple Watch pre-orders to start at 12:01 a.m. PDT on April 10, or 3:01 a.m. on the East Coast time.
Update4: Apple Adds a 'Guided Video' Page to Apple Watch with a handful of videos showcasing the different type of features, such as Messages, Faces, and Digital Touch.
Hit The Play To Watch The Videos
[youtube id="1Ql0Z8Il73s"]
[youtube id="LHdVkPrdRYg"]
[interaction id="54fe0e677fdf079b4ee1cc6c"]