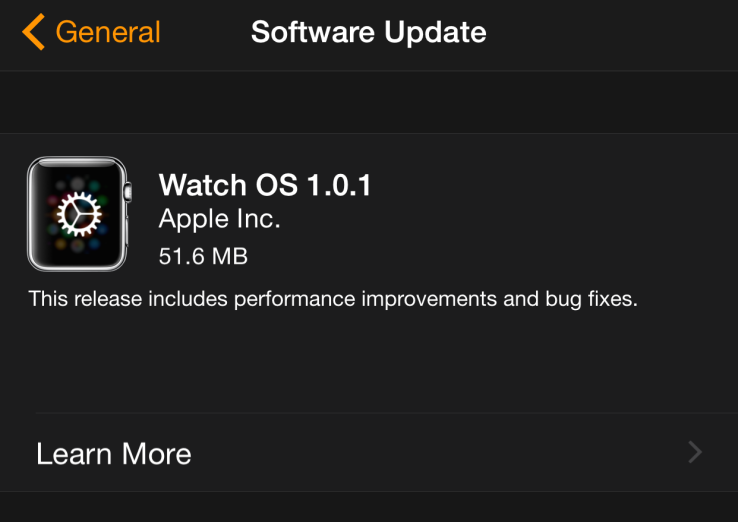 Apple is officially rolling out the first Apple Watch OS update which appears to be available for download right away. That, of course if you're an iPhone user with iOS 8.3 or iOS 8.4. The new update (Version 1.0.1) can be downloaded by going to the General section, and tapping on the Software Update on your iOS device. The new release is claiming to provide several performance improvements, as well as display support for new emoji characters and more additional languages onboard (including Brazilian Portuguese, Danish, Dutch, Swedish, Russian, Thai and Turkish).
Apple notes that the new update includes performance improvements and bug fixes as follows:
Siri
Measuring stand activity
Calculating calories for indoor cycling and rowing workouts
Distance and pace during outdoor walk and run workouts
Accessibility
Third-party apps
Installing the new update requires you to have the Apple Watch charged above 50%, with the smartwatch connected to a local WiFi network.