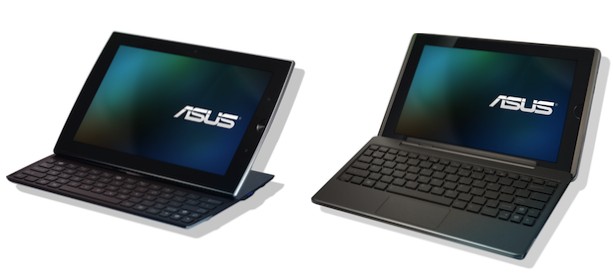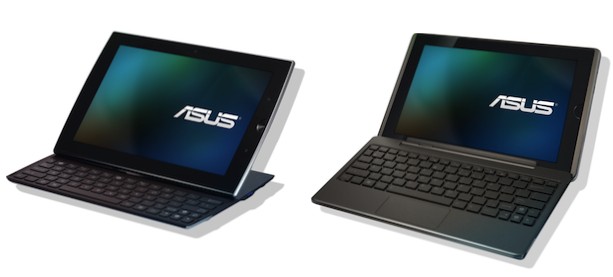 Asus officially rolls out their latest and greatest Eee Slate EP121 and Eee Pad Transformer for the European market. The two, which are scheduled to start selling before the end of April 2011, are part of a fascinating high-end tablets lineup, and the first to incorporate the new Android Honeycomb / Windows 7 platforms into their budget priced models. And while the Transformer version (the one with the sliding keyboard) is said to go for £379 (16GB) and £429 (32GB), the powerful Core i5-compatible EeePad slate will set you back for a whopping £999 with a 12.1-inch IPS capacitive display, 4GB of RAM, 64GB SSD, WiFi, Bluetooth 3.0, HDMI output, a  2 megapixel front facing camera and a SD/SDHC card reader slot. Still no word on a US  release for these two mobs.
Update1: Oh! What do you want to know? US prices? Looks like we've unofficially managed to get 'em for you, as US retailer Best Buy just posted them online for couple of seconds and then pulled them off. And while details aren't confirmed yet, we're looking at a $400 price for the 10.1-inch Honeycomb tablet (the Transformer) and another $149 if you really must have the dock. Sounds very attractive, isn't it?
Update2: And looks like we finally have an official product page for the upcoming Asus Eee Pad Transformer slate, complete with the full software details and a list of hardware specs which apparently include a 10.1-inch IPS 1280 x 800 capacitive touchscreen display (178-degree viewing angles), alongside 1GB of RAM, a Tegra 2 processor, WiFi, GPS, dual camera on front and at the back, surround stereo speakers, SD card reader and a battery pack that is capable of delivering up to 16 hours of continuous work. Software wise, there's an Honeycomb platform running on board, together with Polaris Office suite application (for spreadsheets, presentations and documents editing), Asus own Waveshare app, a launcher UI and Adobe's Flash 10.2 support.
Update3 The good guys over at Slashgear have finally managed to put their hands on a brand new Eee Pad Transformer slate and leaked it to the web in a nice and short walkthrough video which can be found after the break.
[via Slashgear]