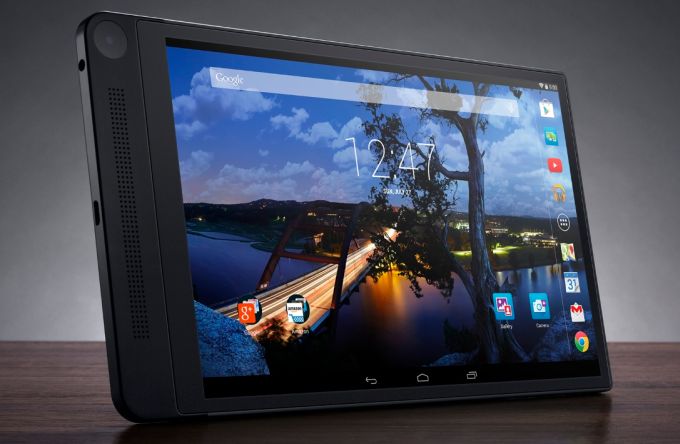 Dell, one of the well-known manufacturer of electronic and tech devices, announced a brand new 8.4-inch tablet at the Intel Developer Forum today in San Francisco, California. Inspired by the iPad success, tablet makers have been battling to produce thinner devices. Dell is obviously one of the leading candidates for the highly prestigious accolade, and with its recent revelation, the Venue 8 7000, the company is aiming to set the new standards.
At only 6mm thick, the new slab, which will run on an Intel Atom Z3500 Moorefield chip, is supposed to be the world's thinnest tablet ever made. So thin, that when you hold it to the light, you are able to see your hand through it (just kidding). As said, It sports an 8.4-inch 2560 x 1600 pixel edge-to-edge OLED display on top of the surface, tucked with 16GB of internal storage, plus an 8 megapixel camera on the back with a 2 megapixel front shooter. Dell is also setting the line with Intel's latest technology, known as the RealSense 3D platform. It basically capable of turning any map into an in-depth 3D look in a snap.
More over, the rectangular 7000 model is also expected to pack  2 or 3GB of RAM, as well as WiFi, Bluetooth and 4G LTE type, plus micro-USB 2.0 ports, and an Android KitKat for the operating system.
If you want to hold out for the Venue 8 7000 it should be available by the 2014 holiday season, with prices yet to be announced.
[youtube id="jJsADR4XcH8″]
Video courtesy of mobilegeeks.de