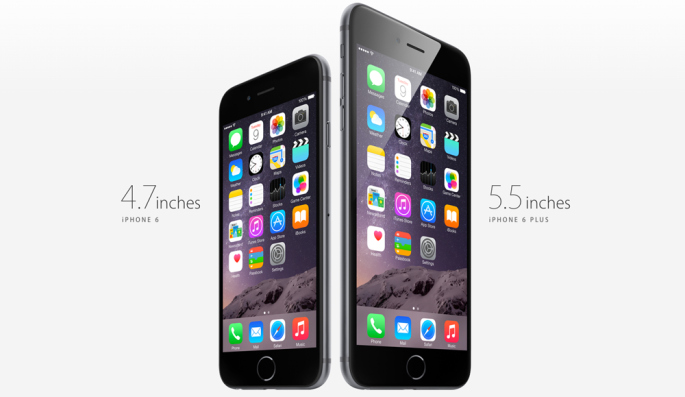 Apple's next-generation iPhone 6 and iPhone 6 Plus mobile devices are finally available for pre-order for Cupertino fanboys in USA and eight other countries, including the UK, France, Canada, Germany, Hong Kong, Singapore, Australia, and Japan. With shipping scheduled to begin September 19, 2014.
If you are interested in buying one of the two without a contract (SIM free), you'll need to pay the full price upfront.
The iPhone 6 and iPhone 6 Plus prices start at $199, and $299, respectively, while the iPhone 6 Plus starts at $299 and $399 when purchased as part of a two-year contract with all three U.S carriers AT&T, Sprint, or Verizon.
Unlocked contract-free option for the two models (including T-Mobile), will set you back as follows:
iPhone 6 (16GB): $649
iPhone 6 (64GB): $749
iPhone 6 (128GB): $849
iPhone 6 Plus (16GB): $749
iPhone 6 Plus (64GB): $849
iPhone 6 Plus (128GB): $949
Apple's website is currently down, but you can already place your orders on AT&T and Verizon's websites, as well as App Store mobile app.
Update1: Apple's online stores now officially available to get your orders.
Update2: iPhone 6 Plus orders already delayed by a few weeks. It seems they are selling like crazy hot cupcakes.
Update3: Apple says it sold a record 4 million pre-orders of the iPhone 6 in 24 hours.