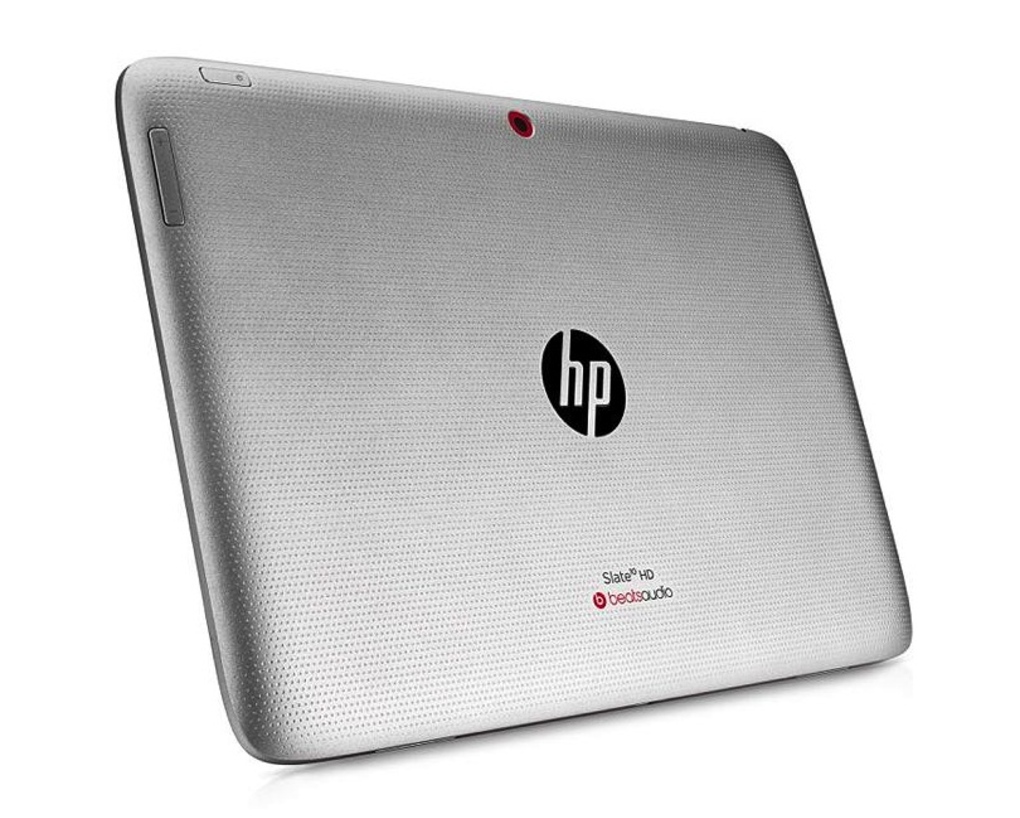 HP is on a roll this week: The company announced the release of four new Android tablets for the holiday season, plus a Windows-powered slate, running Intel's Bay Trail processor inside. This isn't the first time the giant computer corp. has been involved in the tablet market, after the TouchPad webOS device debacle in 2011. Earlier this year, the company surprised with a $169 Slate 7 Android tablet, while in the past year it has also released the Slate 8 Windows slab, which was at the higher end of the portable product line.
Now, the company is looking to add a few more tablets to its growing portfolio. Four Android units, which range in size from 7 to 10 inches, and one more Windows device, optimized for a 10-inch screen. The names of the upcoming machines are the HP Slate 7 HD, Slate 10 HD, Slate 7 Extreme, and the HP Omni 10. They are all expected to be out within six weeks, or so, at prices which are yet to be disclosed.
First up are the HP Slate 7 HD and Slate 10 HD. Both models are at the entry-level range, with 1280 x 800 IPS displays, sized at either 7 or 10 inches diagonally. In addition, the two also include a nine-hour battery under the hood, along with a dual-core processor of some sort, and a trendy set of Beats Audio system. There's also an optional 4G support through T-mobile network.
Moving on to the Slate 7 Extreme. Still at the 7-inch range, this tablet includes some of the finest specs available on the market today. First and foremost, the model comes with a Nvidia Tegra 4 processor for ultimate multi-media and gaming experience. The screen of the tablet is at 7-inch diagonally, with 1280 x 800 pixel HD native resolution, which is quite a good choice overall, but also a bit of a touch disappointing. Well, you can't really even compare it to the new Nexus 7 screen, which has a higher PPI, and a Full HD 1920×1200 display. Still, you're getting a stylus inside for handwriting work and touchstreen strokes and gestures. As far as storage goes, the Extreme edition will be offering a 16 GB option (expandable to 32 GB via microSD), paired with a 1 GB of RAM and a rear 5 megapixels shooter, plus a front-facing camera for video conversations.
The Slate 8 Pro is of the high-end variety, offering a 7.98-inch display, with 1,600 x 1,200 pixels resolution and 4:3 aspect ratio. It crams a Tegra 4 processor inside, a microSD slot, micro-HDMI output, a full-sized micro-USB jack port socket and two amazing cameras, main camera has 8MP and the front one has 2MP.
The final device in HP's new series is the Omni 10, a Windows 8.1 tablet running on Intel's Bay Trail quad-core processor. As the name doubly implies, it's a 10-inch tablet with full HD 1,920 x 1,080 resolution; not a ground breaking experience but it's definitely worth a mention. Other than that, the Omni 10 comes equipped with 2GB of RAM,  64GB of storage, a 2 MP front-facing camera and an 8 MP lens sitting on the back. There's also a microSD slot, tucked with a micro-HDMI out and a micro-USB port.
[HP]