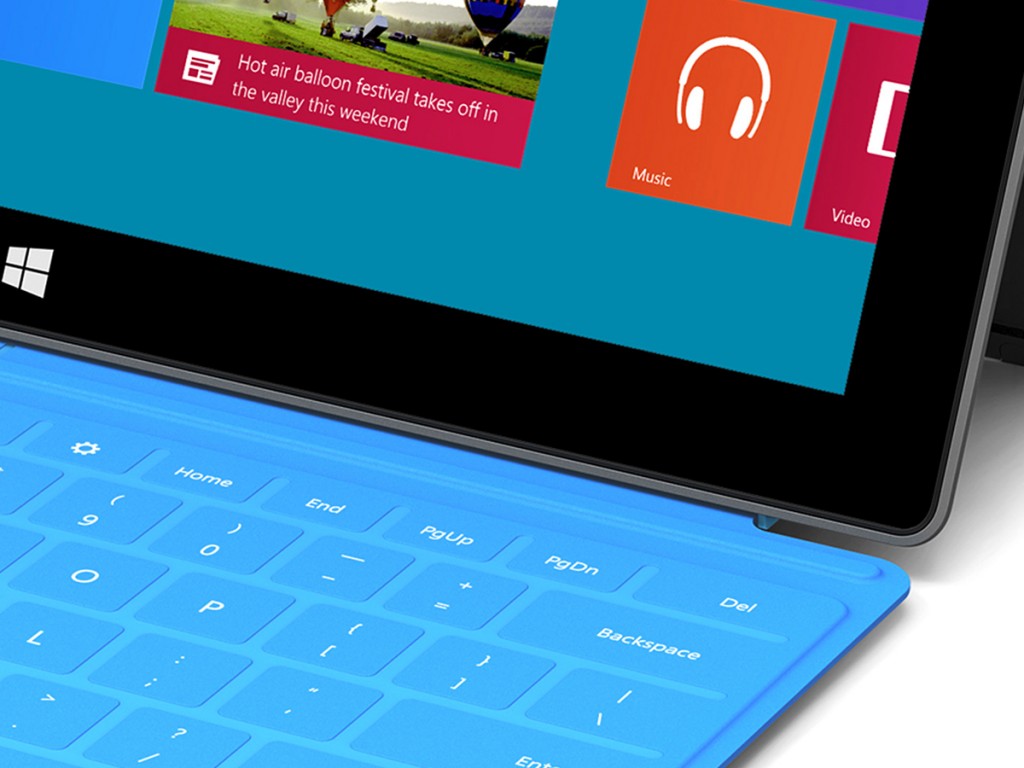 At a press event in Skylight Modern, New York City, Microsoft has unveiled two models of its new and improved Surface tablet lineup. The next generation of slates, which would include the Surface Pro 2 and the Surface 2, has been described by the good fellows from Redmond as Lighter, Thinner, and Faster… and it probably is true. The two proposed models are indeed smaller and lighter compared to the first generation. Thus, the Surface 2 will measure 8.9mm thick and weighs 676 grams, while the Pro version will be 13.4mm thick and weighs 907 grams.
So without any further ado, let's jump straight into it:
Surface Pro 2
Microsoft says this is probably the "most productive tablet" they've ever built. According to the company's head of the Surface product division, Panos Panay, the Surface Pro 2 is faster than 95% of all laptops available on the market today, with graphics performance improved by 50 percent, and 20 percent faster than its predecessor. What we're looking at is a full laptop in a tablet design, said Panay. And he was right, the second-gen of the Surface Pro is probably the most powerful slab we have ever seen. It will run Windows 8.1 OS on a 1.6GHz Core i5 Haswell processor, while the ClearType Full HD display remains the same at 10.6-inch with the resolution of 1080p. 
The battery life on the Surface Pro 2 is 75 percent better than the Surface Pro, and overall has been optimized for up to 60 percent longer life compared to the previous model. The company has also introduced a new variant of Type cover, dubbed Power Cover, with a built-in battery, backlit light, and a snap-on keyboard arrangement. The new Power extension will be able to provide the Pro 2 about 2.5x more battery life over the first generation. Microsoft has also showed off the Type Cover 2, which is an upgraded iteration to the previous Type Cover attachment, now 1mm thinner, comes in various colors and has a backlit, plus proximity sensors to save on battery.
On the back of the tablet, there is a sturdy little two-way kickstand for viewing data in a more convenient way. 
Microsoft is also preparing a Docking Station for Surface Pro 2 and Surface 2 tablets. The station includes 3x USB 3.0 ports, 1x USB 1.0, Mini DisplayPort, Ethernet, audio in/out, and will be capable of powering some other monitors around.
Pre-orders for both the Surface 2 and Surface Pro 2 will kick off September 24th, at 8AM EST, and will hit the stores on Oct. 22. A 64GB  Surface Pro 2 will start at $899, but you can easily up the price if you will buy a different configuration.
Update: The Surface Pro 2 is now shipping with faster 1.9GHz Intel i5-4200U processor, instead of the 1.6GHz version the tablet was running about two months ago. Microsoft's spokesperson said that "Microsoft routinely makes small changes to internal components over the lifetime of a product, based on numerous factors including supply chain partnerships, availability, and value for our customers," and he also added that "With any change to hardware or software, we work to ensure that the product experience remains excellent."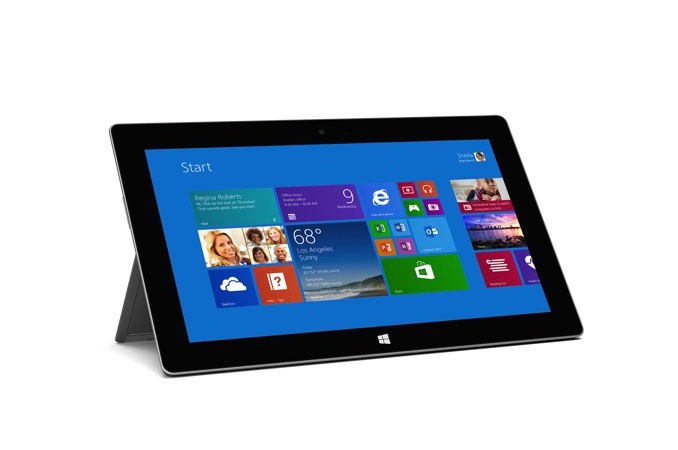 Surface 2
The Surface 2 is the replacement to the Surface RT tablet. It is said to run a Windows RT 8.1 on board, and likely to come with a Tegra 4 quad-core processor (which now has 72 graphics cores vs. the 12 of the original Surface). Alongside with Nvidia's chip, you'll find available 4 GB of RAM, a combination of Ethernet, WiFi, and Bluetooth connectivity, a full-sized USB 3.0 port , and either 32GB or 64 GB of standard storage options. Moreover, the Surface 2, which is easily one of the most beautiful slates we got to see so far, is showing a 25 percent increase in battery life over the first Microsoft Surface model, while managing to retain the same 1080p ClearType HD display. 
In terms of design, the Surface 2 will house that same two-angle kickstand on the back, for better display and use. Additionally, it has a robust and aesthetically pleasing finish on the outside while the casing is made of a dual-phase magnesium-based alloy.
The main camera has been updated as well and now features a 5MP rear lens and a 3.5MP shooter up front. With the new sensor on the Surface 2, you'll be able to shoot a lot better low light videos on the go, or alternatively use it for making some great video conferencing calls. Yes, you will be able to make calls from almost any place in the world thanks to the free international bundle from Skype that Microsoft is giving you as part of the package.
Speaking about freebies, you also get 200GB of SkyDrive storage for 2 years when buying Surface 2.
The Surface 2 is due out October 22nd, with a retail price of $449 for the 32GB flavor.
[youtube id="uNF_cx7hh4Y"]
 [youtube id="6Ay7JiUZou4″]
Videos are courtesy of Mobilegeeks