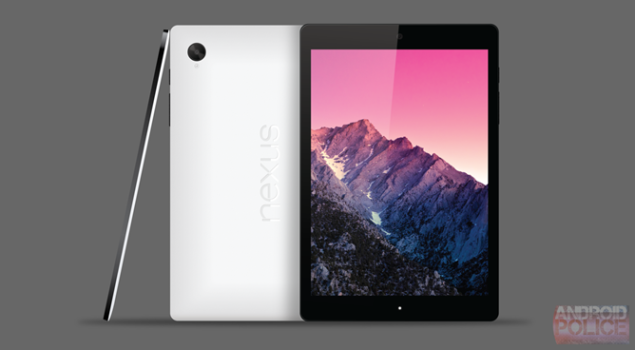 The Nexus 7 tablet is one of the best 7-inch slabs around. It is powered by Google Android OS and has a lot of great features at the price of $199. However, many reports have indicated an 8-inch version of the tablet will launch later this year. While there was no tangible evidence other than the rumors themselves, a new report from Android Police confirms the product might actually be real.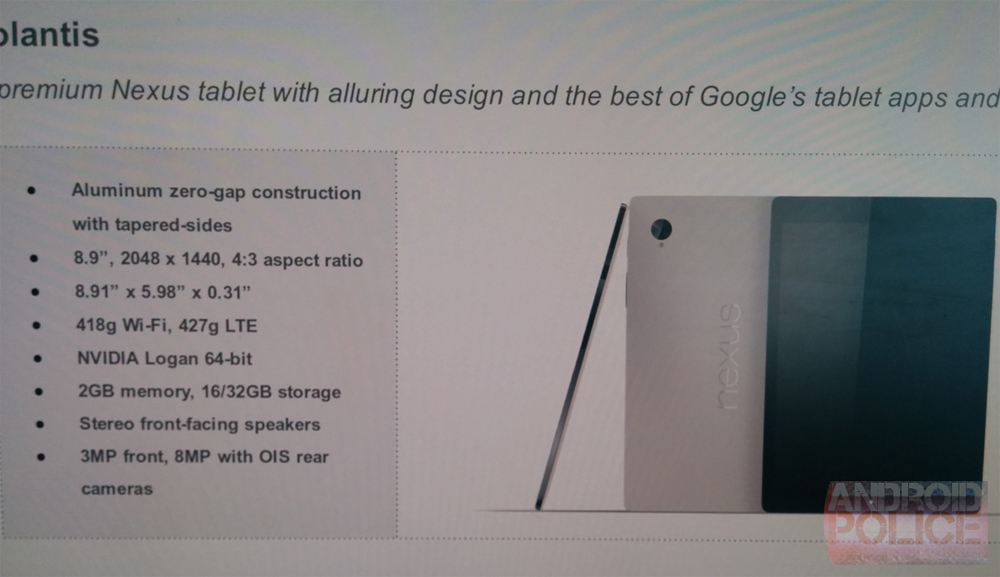 The report suggests an 8.9-inch HTC Nexus tablet, powered by a 2048×1440 screen, as well as a Tegra K1 processor, running under a zero-gap aluminum frame. The tablet which goes by the name Volantis is packed with a pair of cameras (3MP front, 8MP rear) that take pictures and videos  just like real life forms. In addition it offers a choice of 16GB/32GB storage, along with 2GB of RAM, a bunch of high-quality stereo speakers, WiFi, Black/White casing, and an optional LTE connectivity aboard.
The tablet will launch later this year starting at $399  for the 16GB flavor.