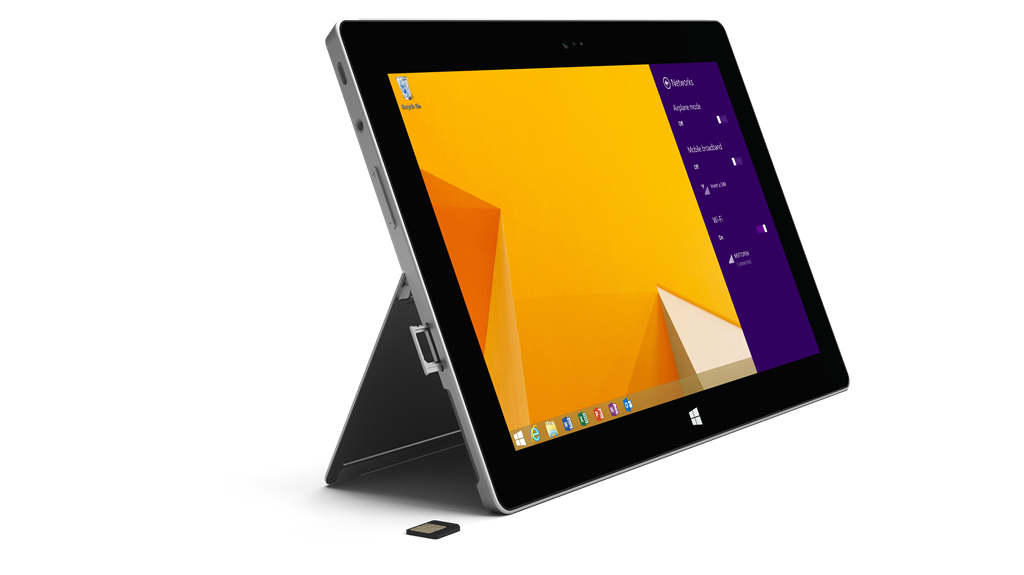 Good news at last! Microsoft has officially announced that it will be releasing a Surface 2 with LTE support first thing tomorrow morning. The 10.6-inch tablet which touts a 1080p screen resolution, runs a Windows 8.1 operating system under the hood and said to be powered by AT&T's 4G LTE wireless network. As part of the deal, the slab will go on sale for $679 with 64GB of internal memory, but the key point is that there is no obligation to the cellular company, as far as we know, however the slate itself does require an AT&T micro-SIM card to work properly. In addition, the new surface 2 tablet also supports LTE bands 4, 7 and 17, as well as internet access on 3G UTMS network and GSM 800/900/1800/1900MHz.
And while there's still no word about a Surface Pro 2 with integrated LTE, the 4G Surface 2 will be sold exclusively at Best Buy and directly from Microsoft stores and MicrosoftStore.com. The tablet which packs a Tegra 4 quad-core processor inside comes equipped with a dual-position kickstand, paired with a full-sized USB 3.0 port, a 5MP rear camera and a 3.5MP shooter up front. Microsoft also keeps the "goodies box" from previous package, including a 200GB of SkyDrive storage for 2 consecutive years as well as unlimited Skype calls to landlines for one year long, in addition to Microsoft Office Home & Student 2013 RT and Outlook 2013 RT.
Good luck in trying to get yourself one.