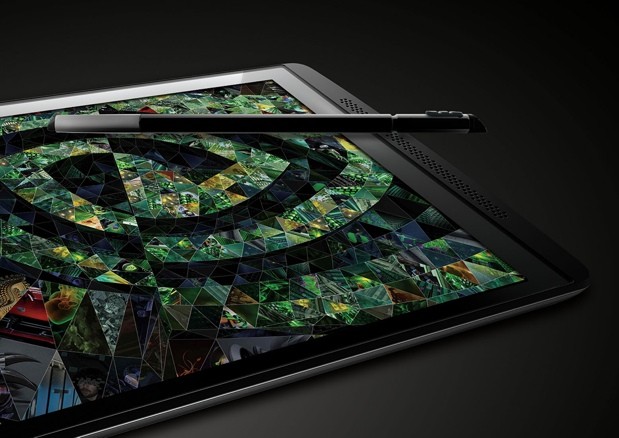 Nvidia has unveiled its latest product today in the form of the 7-inch Tegra Note tablet. The new device, which features the Tegra 4 SOC and runs on Android Jelly Bean operating system, is offering some of the latest and greatest technology on board, including a quad-core Cortex-A15 processor, 16GB of internal storage, 2GB of RAM and a 72-core GeForce GPU. The latter, will help the Tegra Note deliver better graphics and faster rendering work.
In addition to having a smaller 7-inch size with 1,280 x 800 IPS display, Nvidia's new slab is expected to boast a 10 hours battery pack, along with a micro-HDMI hub, and a microSD card slot. There's also a a built-in stylus made of flexible materials for a variety of writing styles and convenience hand strokes. Nvidia has also packed in a 5MP rear-facing camera, and dual "HD Audio" speakers with a unique bass-reflex port.
Finally, the tablet is expected to be available worldwide in October for about US$199, via Nvidia's global partners such as EVGA, PNY Colorful and ZOTAC.