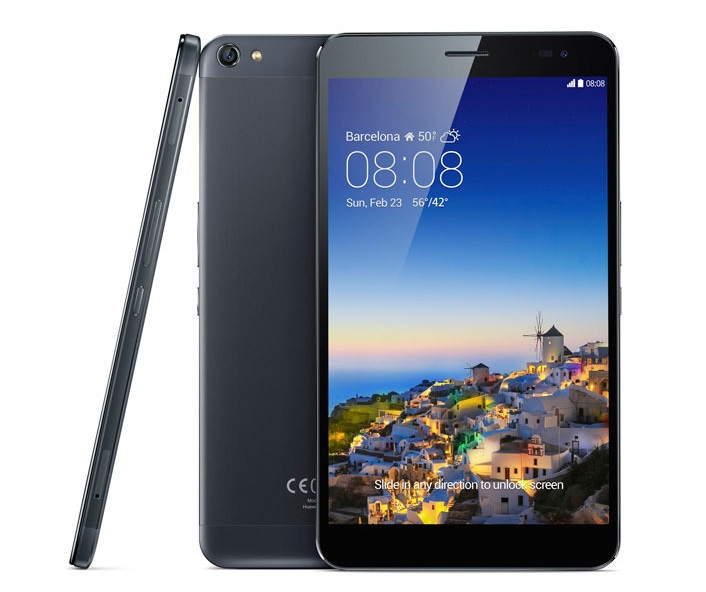 Huwei introduces a new 7-inch Phablet, Android tablet with a mobile phone function, which also happens to be the lightest in the category weighing in at just 239g and only 7.18mm-thick. As much as we would welcome any change or innovation in the global mobile market, a 7-inch tablet will always look preposterous as a "hold up to your ear" smartphone, right? While you could always use it as a tool in getting connected via mobile, the tablet part seems to be the main purpose most of the time.
But will the new slab be a player in an increasingly crowded market? Well, it's definitely possible due to the increasing size of the manufacturing company and the top-notch quality of the internal specs. The name, if you were wondering, is the Huawei MediaPad X1 and it is likely to contain some of the greatest specs available in the market today, including a high-res 1,920 x 1,200 LTPS display (323 ppi) on top, alongside a 1.6GHz quad-core Cortex-A9 processor, 2GB of RAM and a Mali-450 MP4 GPU.
The MediaPad X1, which has an rigid aluminum frame, will also include a 5,000mAh battery pack, claims to provide up to 5 full days of work, as well as 802.11n WiFi connectivity, a HUGE breed of 5-megapixel f/2.2 front-facing camera plus a 13-megapixel f/2.4 shooter placed on the back. In addition, it will sport both 4G LTE network capabilities, WCDMA technology configuration and 3G connection wherever you go. There is also a healthy 16GB of built-in storage, expandable up to 32GB via microSD card slot.
The X1 which runs on Android Jelly Bean OS  will be available in various countries around the globe such as China, Russia, Western Europe, the Middle East, Japan and Latin America from March 2014  for an unknown price.
Update: Huawei will also release a basic 7-inch tablet under the M1 moniker and with some entry-level specs, including a 7-inch 1,280×800 pixel HD IPS display, a rear-facing a 5-megapixel camera plus a 1-megapixel shooter on the front. Storage wise, you get the choice to choose between 8GB or 16GB capacities and up to 32GB expandable memory via microSD card slot. The M1 will be available in May for 299 Euros.
[youtube id="yo171G-2kAg"]