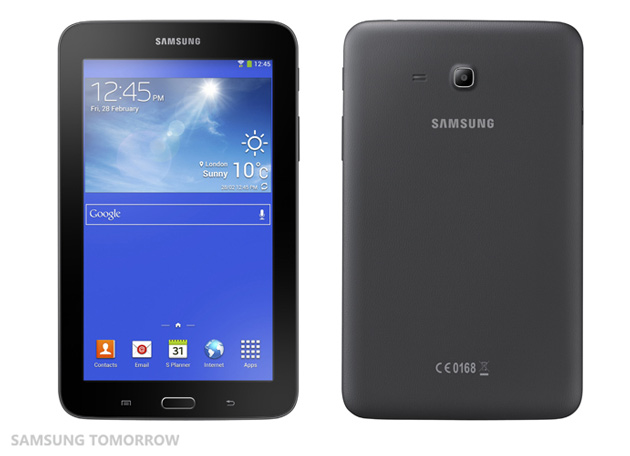 As if the mid-range tablet market isn't crowded enough, Samsung is officially announcing yet another Android tablet, dubbed the Samsung Galaxy Tab 3 Lite. The new device, which has leaked just a few days ago, is packing a 7-inch WSVGA display with 1024×600 pixel resolution (170 ppi) on top. It's good, but not as good as you would expect from a company like Samsung. We thought we'd see a 1920×1080 pixels screen instead, but since that's not really a premium device, we'll just have to settle for this!
Other than that by taking a look at its inner specifications, it still seems subpar to other major tablets such as the iPad Mini and the Google Nexus 7. With a 1.2GHz dual-core processor, 1GB of RAM, and 8GB of internal storage (expandable via microSD card slot), Sammy's new Tab 3 Lite may not be enough to satisfy your gaming itch, but most consumers will be very happy with it, I suppose. In addition, this Android 4.2 slab will come with WiFi-only and WiFi+3G variants; both to include a rear-facing 2-megapixel camera, and a 4-cell 3,600mAh battery pack.
No word on pricing and availability yet but it will be offered in a variety of colors when taken out.
[Samsung]