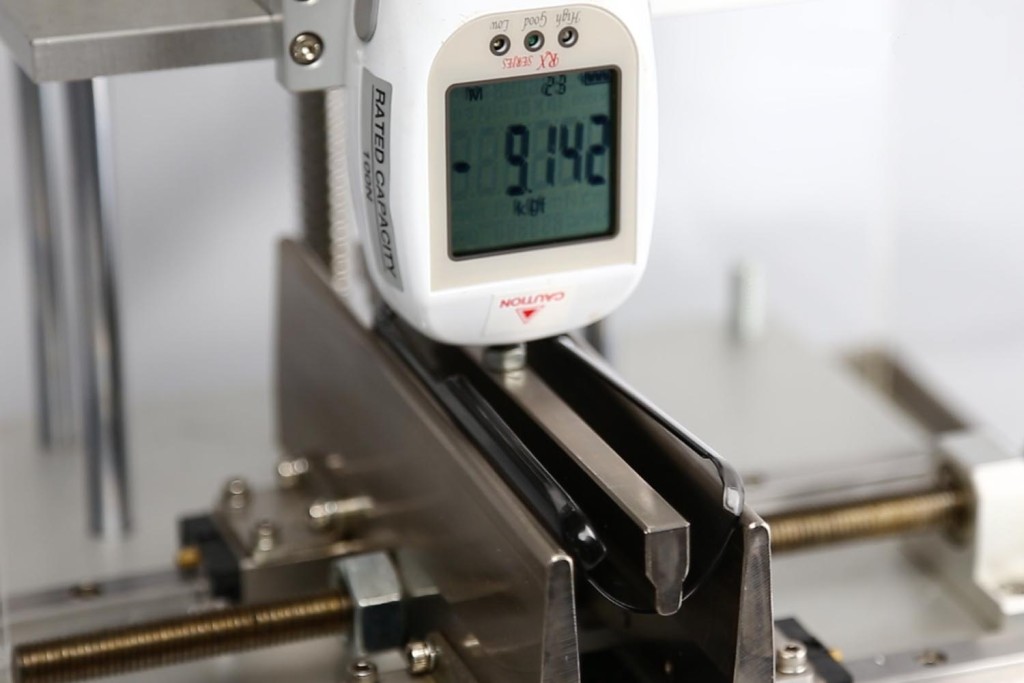 There's no shortage of options for finding a quality case for your iphone 6 plus. With a phone this big, finding a case that doesn't interfere with design and sleek nature is critical. Especially with iPhone.
Apple is always improving their phones to be more attractive, lighter and functional. A protective case should not make them any bigger, heavier or disrupt the style associated to iPhones. InnerExile clearly understands these needs by creating a super sweet Hydra iPhone 6 Plus case.
It's slim, stylish and self- healing.
What's that last phrase? Self-healing. Yup you read it right. An iPhone case that magically erases the nicks and dings right off.
Let's back up a bit.
It's the first time I'm reviewing an iPhone case and the InnerExile is the perfect start. Since the 6 plus is my third Iphone, I'm familiar with the cases, skins and other protective options for Apple phones. I've actually never heard of innerexile but, honestly, I'm impressed.
Of course, what piqued my interest is the "self-healing" feature that erases all of the small scuffs. When I was introduced to the concept, I was weary of it. Even after watching their video, I questioned this feature.
How could a phone case just cause these common scratches wipe away?
Well I can honestly tell you it does. No joke.
Here's the full review.
The Basics
The innerexile hydra looks like any standard Iphone 6 plus case that protects only the back of the phone. A simple plastic case that comes in three colors- transparent, pink or black (featured in the review). At 8.2mm, the case doesn't interrupt the iPhone's overall weight or design. The case clips right on and sits snug around the iPhone without causing any discomfort.
Unlike other cases, the primary function buttons are left fully open enabling easy access to these buttons and simple assembly/disassembly.
The innerexile Self-Healing case is only for the back of the phone so additional protection is necessary for the big Iphone 6 plus screen. Generally speaking, I'm not a fan of cases that only protect the back of my iPhones because back-only cases scratch easily. Well innerexile just took care of that problem.
Self- Healing Feature
As I said, I didn't believe that this can actually happen. It's like watching Tomorrow Never Dies, when the tires on Bond's super stylish BMW get magically re-inflated thanks to Q who installed this amazing, almost unrealistic, feature.
Well, it's no James Bond movie. It's real. And it's on your iPhone 6 plus case. What looks like a simple plastic case, the hydra is actually coated with a patented coat that causes basic scratches to disappear. Sure, a hacksaw, dagger or knife may pierce the case but for those every-day bruises (keys, coins), the hydra makes them vanish.
InnerExile boasts the cases super power by putting it under a bronze brush scratch test 1kg along with some serious bending in the lab.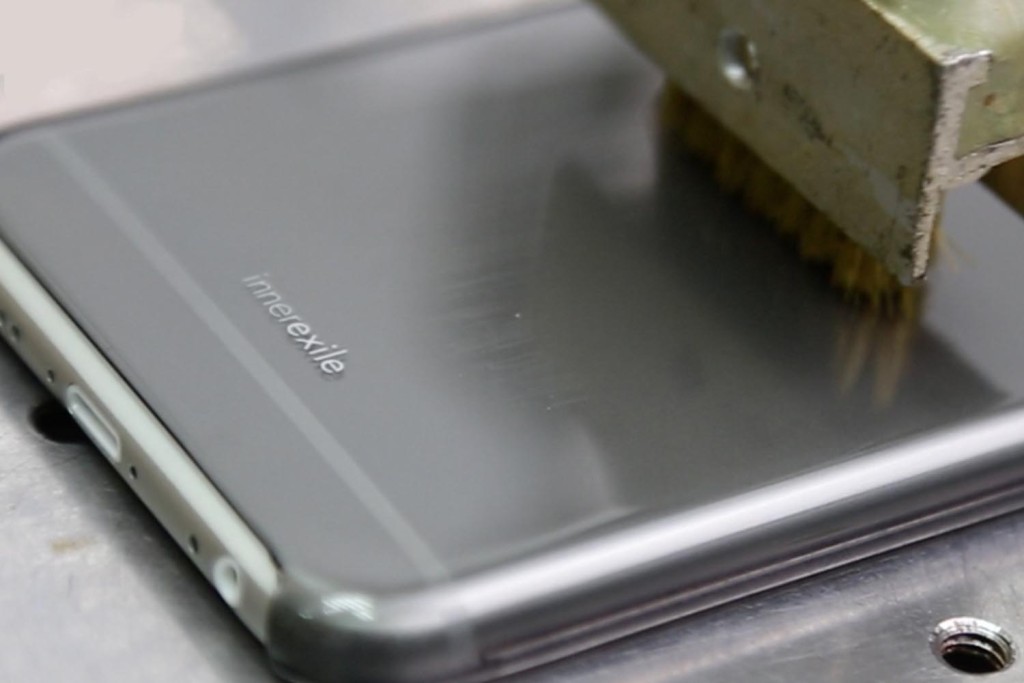 So is the Hydra case really resilient?
To be 100% sure. I tested the case with two common objects – keys and safety pins. Then I rubbed some steel wool on it as an extra precaution. In all three scenarios (with serious trying), I could see the scratches fade away almost instantly.
Check out this video notice anything?
Me either.
The mark from the key remains but is definitely not permeable. No protrusion or diminishing of the case.
Conclusion
Overall, the innerexile hydra iPhone 6 / 6 plus case is basic in style but outdoes any of the more common plastic cases with its self-healing feature. So, while I can't figure out the science behind the self- healing case, I'll just pretend that in some way I'm James Bond with Q protecting my iPhone 6 plus.
[youtube id="wHPdVyN6wYY"]